September 26, 2014 - 7:36 AM
Travel Log: 23 March 2012
My friend, the kids, and I took off for a morning of fun at the skatepark and downtown Moab for shopping while the guys went on a new mountain biking adventure.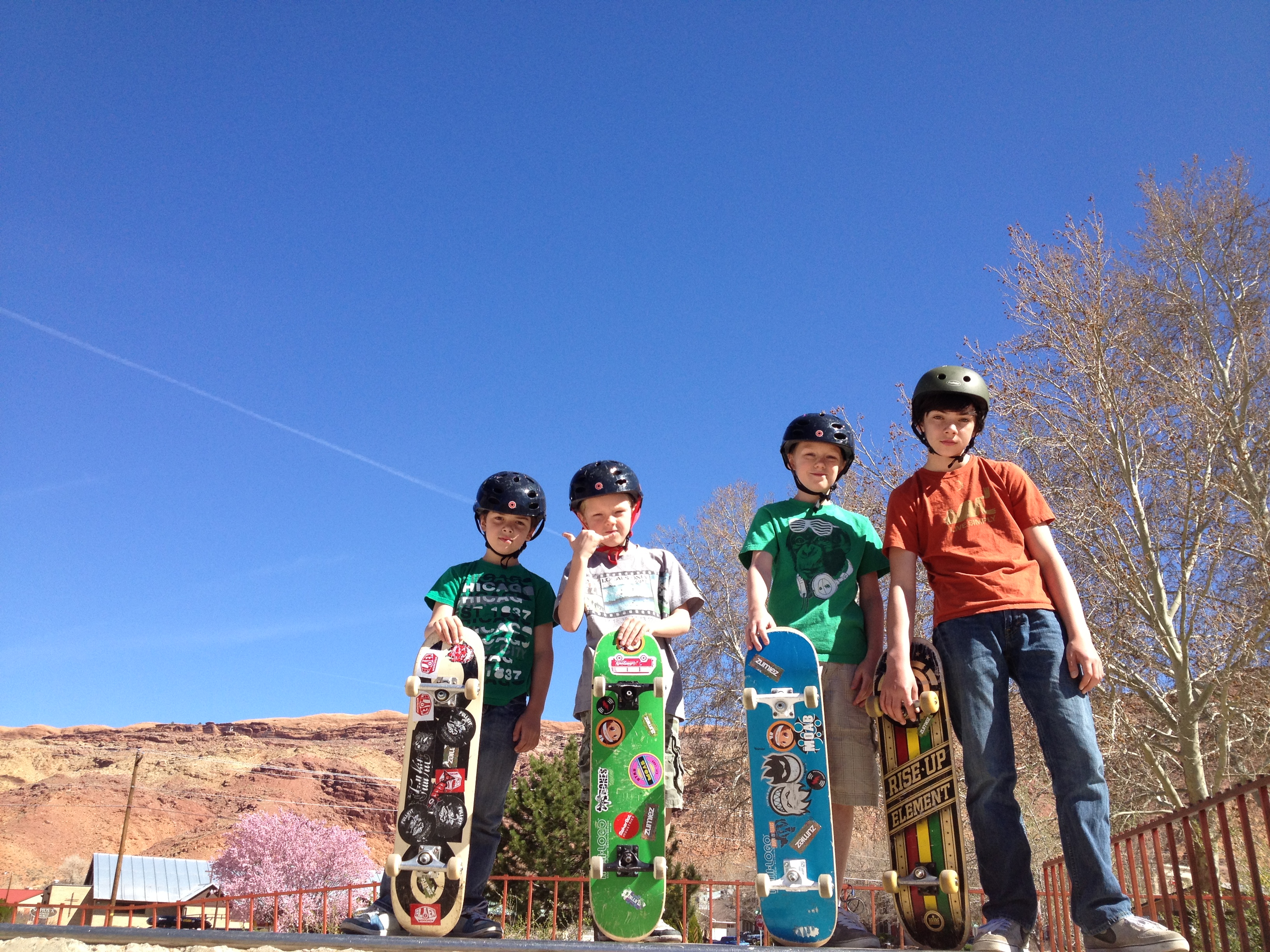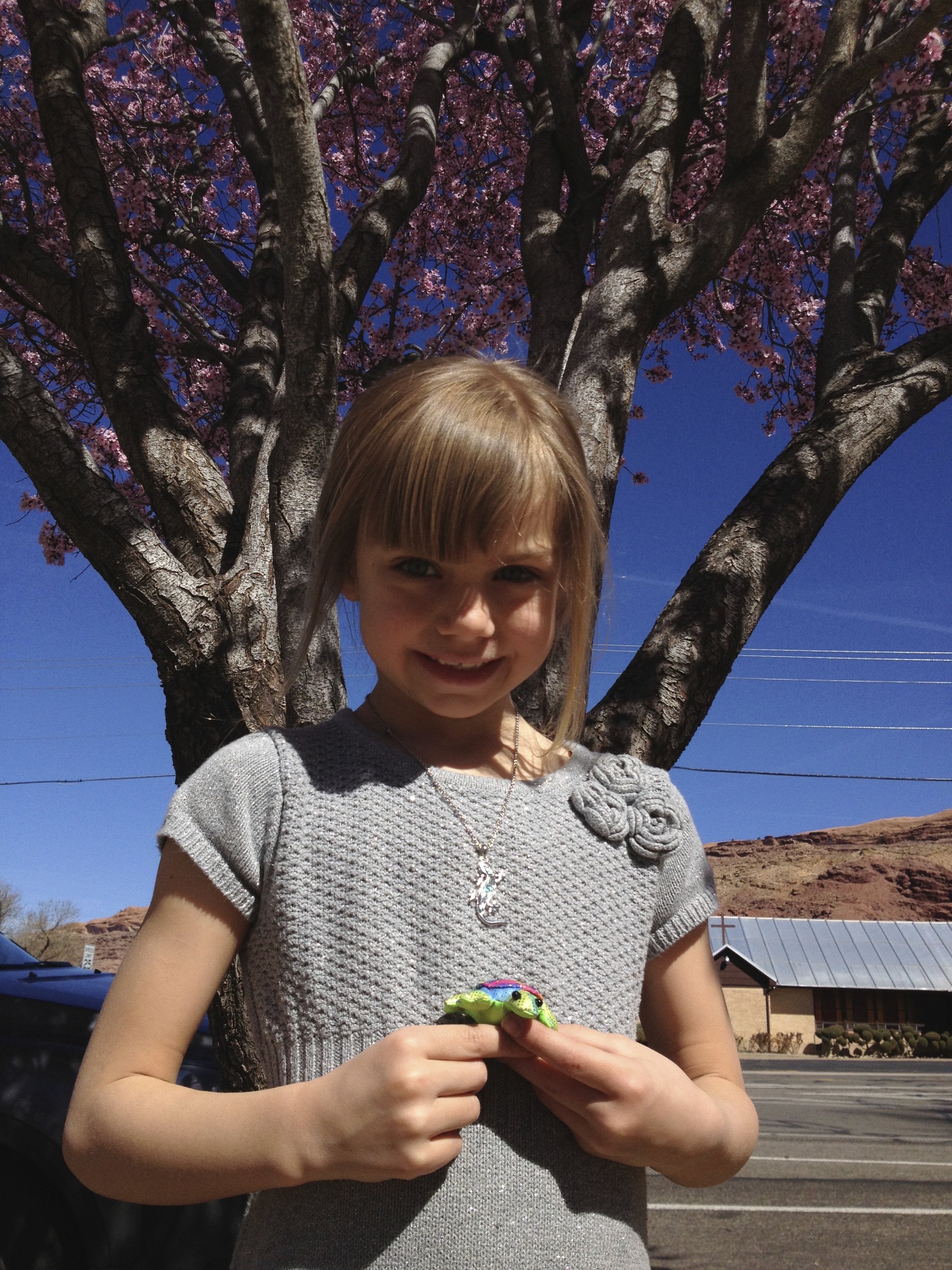 This time for their mountain biking adventure, they chose a "real" MTB trail, a black diamond trail called Porcupine Rim. Porcupine Rim is one of the original, intense MTB trails in Moab. The way the trail is traditionally ridden is riders are dropped off at the trailhead located inside the Sand Flats Recreation Area (just to the east of Moab, past the most breathtaking recycle dump you've ever seen). Depending on your start point, the trail is between 11-14 miles long. It starts off at around 7,200 ft. elevation and drops almost 3,000 ft. before it ends at the trailhead at Negro Bill Canyon.
It is the final 3 miles of the trail that are the most intense and technical because of its slick rock, its 2' drops, and its highly exposed areas, just to name a few of the obstacles. And, in October of 2012, just six months after our guys rode there, Outdoor Magazine labeled Porcupine Rim one of the seven most dangerous trips you can take. At the Negro Bill Canyon trailhead there is a monument in memory of two young men from Iowa who plunged 150' to their death on the trail.
And my husband rode this on his single speed, fixed frame MTB. Amazing.
Now, my husband had attached his GoPro to the front of his bike for this ride. It is during the video of the final 3 miles that my heart jumps up to my throat and stops beating. In the video the camera is pointed out front and a little down, catching a view of his front tire. On the bouncy video, you can see the incredibly narrow, sandy and rocky, single track Josh is riding on, the rocks jutting up to his left and a cliff dropping down on his right. Then, he hit something off. A rock, a sandy patch, a drop, I can't remember. The camera's view jumps around wildly as it instantly changes to that of falling down the cliff face, peering into the canyon below, and then yanked back up onto the trail and brought to an abrupt stop.
I don't know if it is the fish bowl view of the GoPro or the angle the camera is pointed in, but watching the video it feels as if you are right there, in the moment, and you can't help but gasp when the bike starts to fall and shout, "Oh! My! Gosh! Oh! My! Gosh! Oh!..." over and over again when the movement stops and you are amazed that the rider (The rider? No, amazed) my husband didn't go off the cliff. (Oh! My! Gosh!)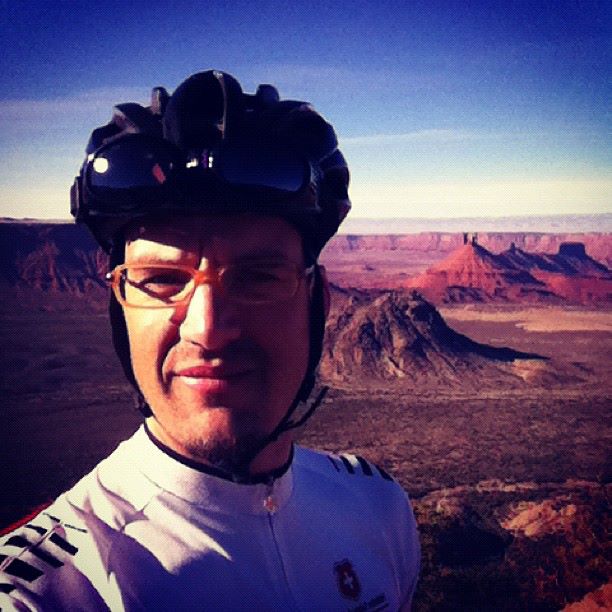 I forgot to mention, they got to experience amazing views like this above photo throughout the majority of their trip. Whoa! Beautiful!
Thinking about it now, it was truly a fluke what Josh hit, but at the time it served as a good reminder to be respectful of the fun yet on-the-verge-of-dangerous situations we were in. It's like the first time your parents give you your own pocket knife and, even with all their instructions, you immediately cut yourself. It's never a bad cut, but it's enough to shake you a little, remind you of their warnings and instruction, and to take heed for the future. For this trip, this fluke of a hit, helped reground me as a mother to make certain that I was taking heed for the safety of the children on all our adventures.
Thankfully, our three guys returned safe (Well, Josh is convinced he has a stress fracture in his wrist from the rigid frame bike, but "safe" enought, :)!) from their adventure and when we were all reunited we decided to do an easy family hike. We went into Arches National Park and visited Sand Dune Arch and Broken Arch. The two mile, incredibly flat loop was the perfect tame adventure that we all needed. It did get a little interesting at one point when a dad and a couple kids went off to make a bathroom and couldn't find us again, but by the end, we were all reunited, and ever-so-thankful to be in one piece.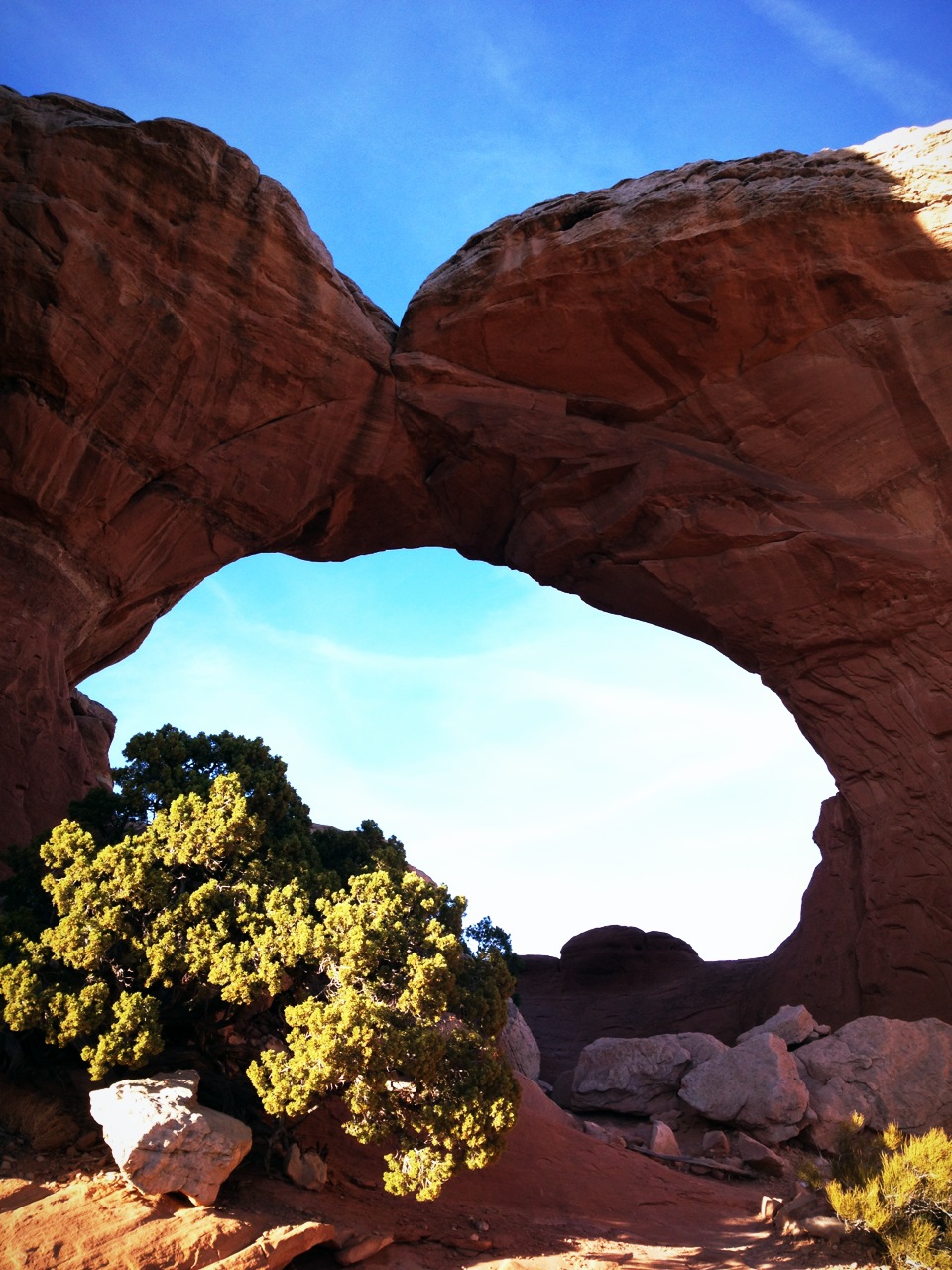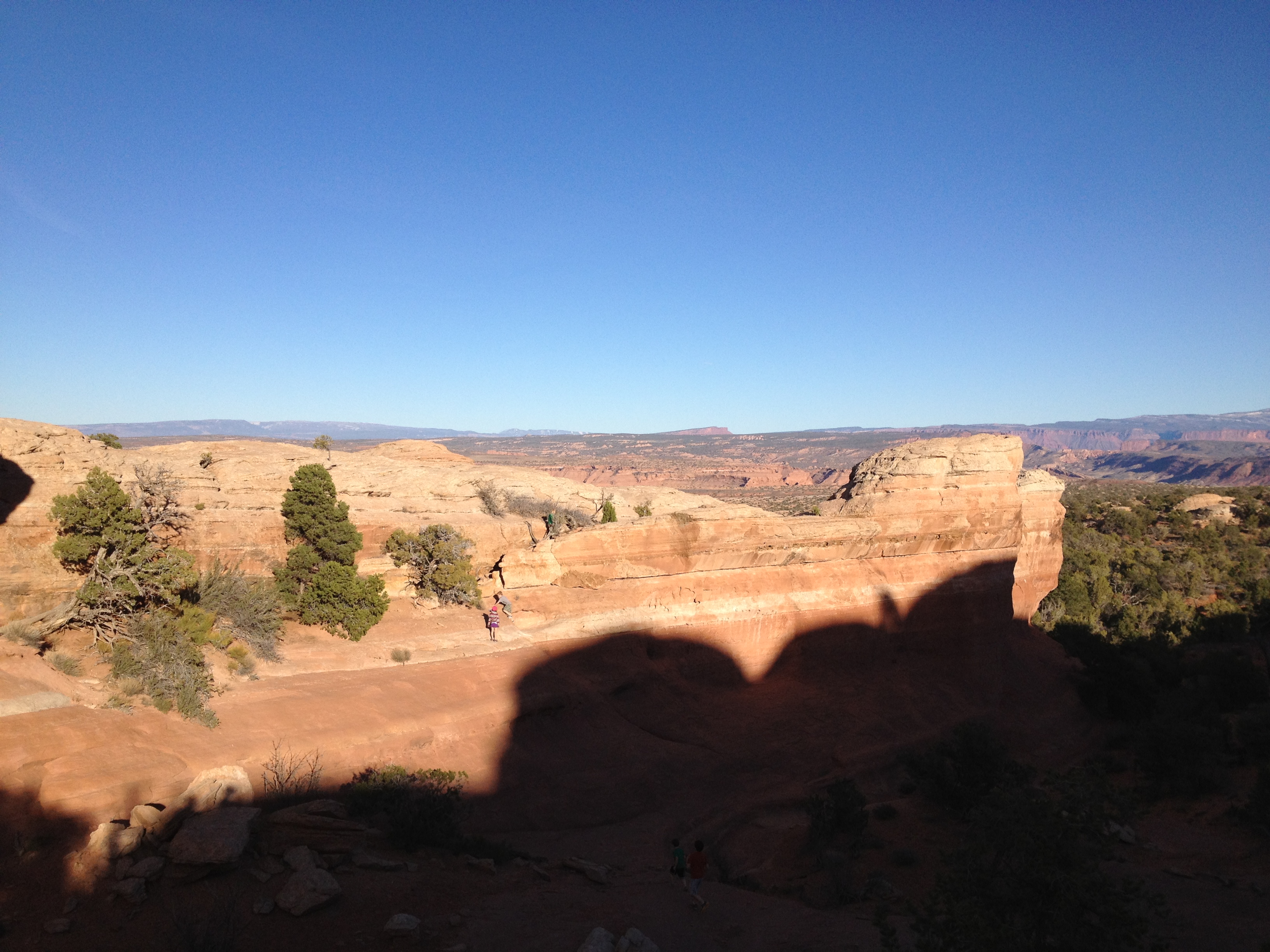 Can you spy the children in this photo?