June 15, 2010 - 10:00 AM
This is our fourth year attempting to grow our own veggies/fruit in a rented 10'x50' plot at the city owned community garden on the southeast side of town. We are excited about this new season with its promise of fresh produce & old/new friendships!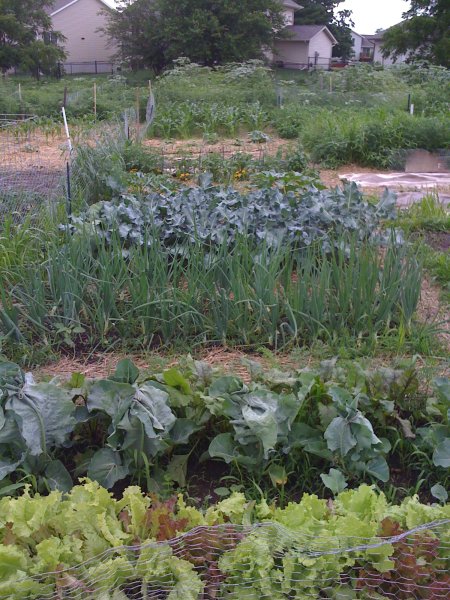 Things this year are off to a much better start than the last 2 years in particular (flood one year then having a broken foot the next will do that). The constant rain with the hot & humid temperatures have been causing everything to multiply in size, plants and weeds.
Controlling the weeds has always been the biggest battle with a garden this size, located miles from my home. This year I am trying something new with my weed control (in about half the garden). Rather than chemicals, landscaping fabric or plastic tarps, I got a butcher-esque paper in rolls. (It is similar to using newspapers, only on large rolls.) I weeded my beds and did all my soil prep, laid the paper and staked it, then put straw on top to help hold it down. So far it has proven a great deterrent from weeds with wind being its only enemy. I can also tell it will definitely decompose before a year is up, hooray!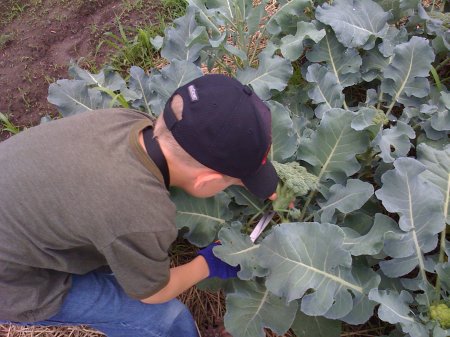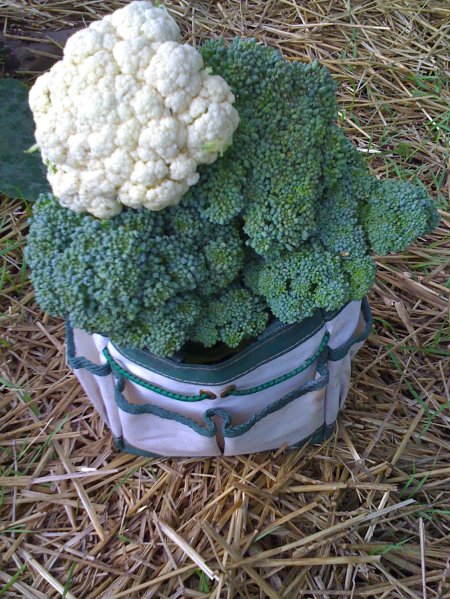 Once again, I am amazed (and thankful) at how easy the broccoli grows at these lots. This year we did absolutely nothing to the plants (no maggot mats, no anything) and they have turned out beautifully!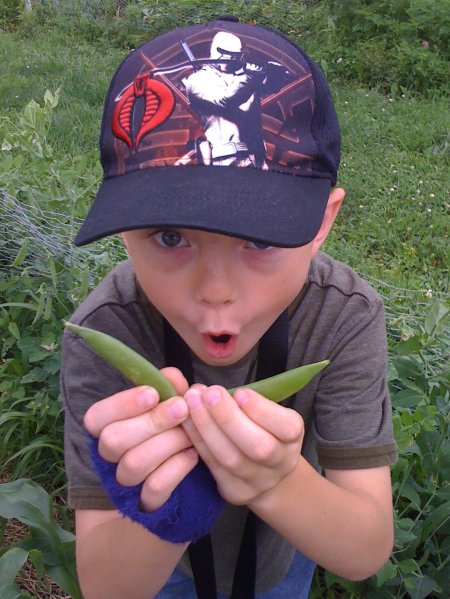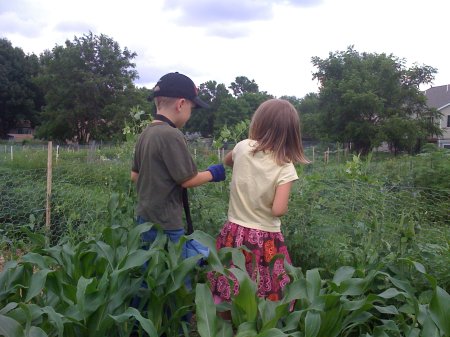 Our sugar snap peas are a kid favorite to pick and to eat!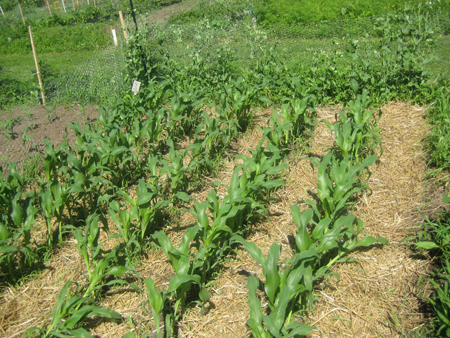 (This is from a week ago.)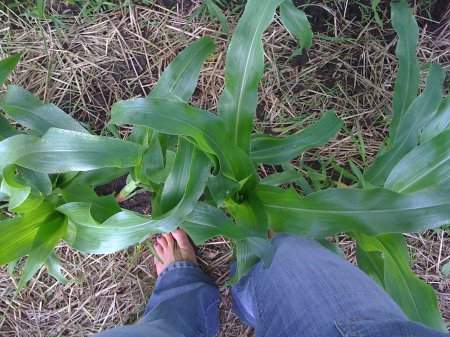 (Yesterday)
Our sweet corn... wow. Having tried the last 2 years and failed miserably at corn, I am super stoked at how they are coming along. I accidentally used last year's seeds and was pretty skeptical at first. However, unlike previous years, I planted 5 longer rows with decent spacing between seeds, used straw as mulch and have been much better about weeding. I love, love, love the fact that they are knee high and it isn't even the fourth of July!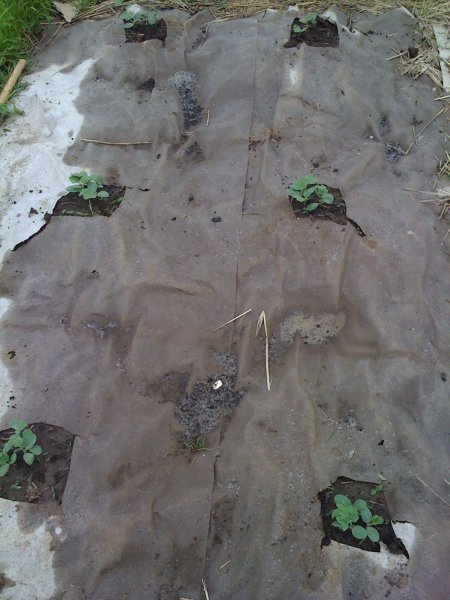 We are also attempting watermelon. (Here you can see the paper I used and how it works even over the mounds.) We have never had watermelon grow successfully at the garden but this year we heard to better our odds: water them a lot, choose a small sized melon with a short number of days to maturity, and water them a lot more. I did not add straw to the melon patch because watermelons love nitrogen rich soil and straw takes nitrogen out of soil. Even over the paper, I didn't want to take the risk since these suckers have proven hard for me to grow. The true measure of success will be in a few weeks to see if the plants get any bigger than this.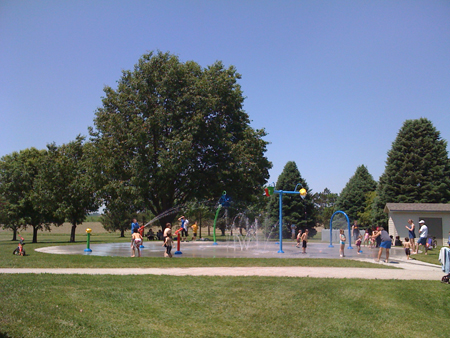 One of the neatest additions to the garden park has been the addition of a splash pad. The southeast side sometimes gets a bad rep in the press so it is exciting to see the city make a wonderful and free-to-use addition to this neighborhood park.
For the produce, the relationships, the hard work, the time spent outside, the lessons learned from God, I am incredibly thankful once again for our off-site, rented garden plot!
So tell me, how has your garden grown?