July 21, 2010 - 7:00 AM
When I was single and living in Italy, I hopped on the train to go everywhere and it was perfect! So honestly the idea of train travel with kids sounded like tons of fun to me, but in reality it was going to be incredibly expensive for our family of 5 to travel by train to all the places we wanted to go because, well, anything times 5 gets expensive.
Thanks to Rick Steves we knew what we were getting into when we started looking to rent a car in Europe. We foreknew about the insane insurance rules, toll charge tags for different countries, and lots of other hidden fees. Surprisingly, renting a small car in Europe could be cheap, really cheap. However, renting a car large enough to hold 6 people (our family plus Leah) was proving to be expensive and difficult to find that right sized car in Europe.
Enter my amazing husband and his skill of the internets! Josh had looked through consolidated websites and the like but he was finding lots of hidden fees, shady business deals, and could not confirm the right sized car. Soon enough though, Josh was able to find a coupon from an external site to use on an official Budget site so we could get the right sized car, find an external insurance company (with help from Steves) and all said & done we were able to rent our car for a fair price.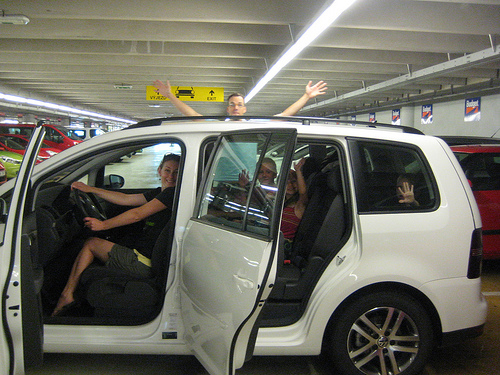 Looking back, renting a car was a great plan for our family especially since the weather was unbearably hot and the car's AC was our only retreat from the heat. We were able to go our own speed to the cities we wanted, enjoy more of the countryside & mountains, and not to forget, drive our VW van 105 mph on the Autobahn while getting passed by a Porsche Cayenne driving 130 mph. Seriously, it was amazing! And, until our kids are big enough to carry their own week's worth gear on their back, I think renting a car is the best way for us to go for if/when we return...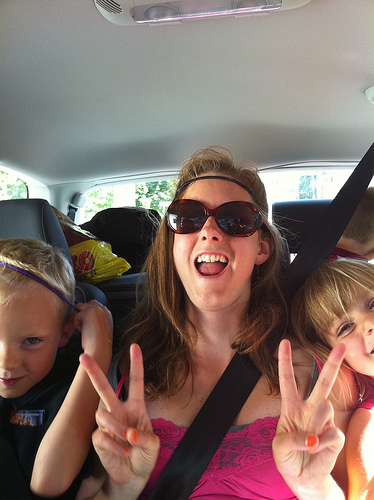 Who would want to miss out on all this fun?!