September 8, 2014 - 6:49 PM
Travel Log: 27 February 2012 - 3 March 2012
When we bought our home in IC, it was in the exact same condition since its 1950's construction. Thanks to the then current fad of DIY home remodel shows, we were given an idea. We ripped up the long-hair, green shag carpet and tore / scraped off the kitchen vinyl to reveal nice, tightly laid, 4' x 8' sheets of plywood subflooring. We sanded it, washed it, stained it, poly'd it, and called it done. There was a small section in the foyer, covered in some nasty tealish tile so glued in place nothing was going to move it, that we left and I simply covered in rugs. For 9 years we lived like that. It wasn't ideal, but it worked.
While we are thankful for our IC home, it's not us. We have always dreamed of having a home like our first home in Ames: turn of the century, screened in front porch, cute character, built-ins, wood floors, dormers, etc. That winter, we made an offer on an adorable house in IC meeting all those requirements.. but we didn't get it. However, thinking about moving we realized we HAD to do something about our floors in order to sell our existing home. Exposed subflooring would not show well.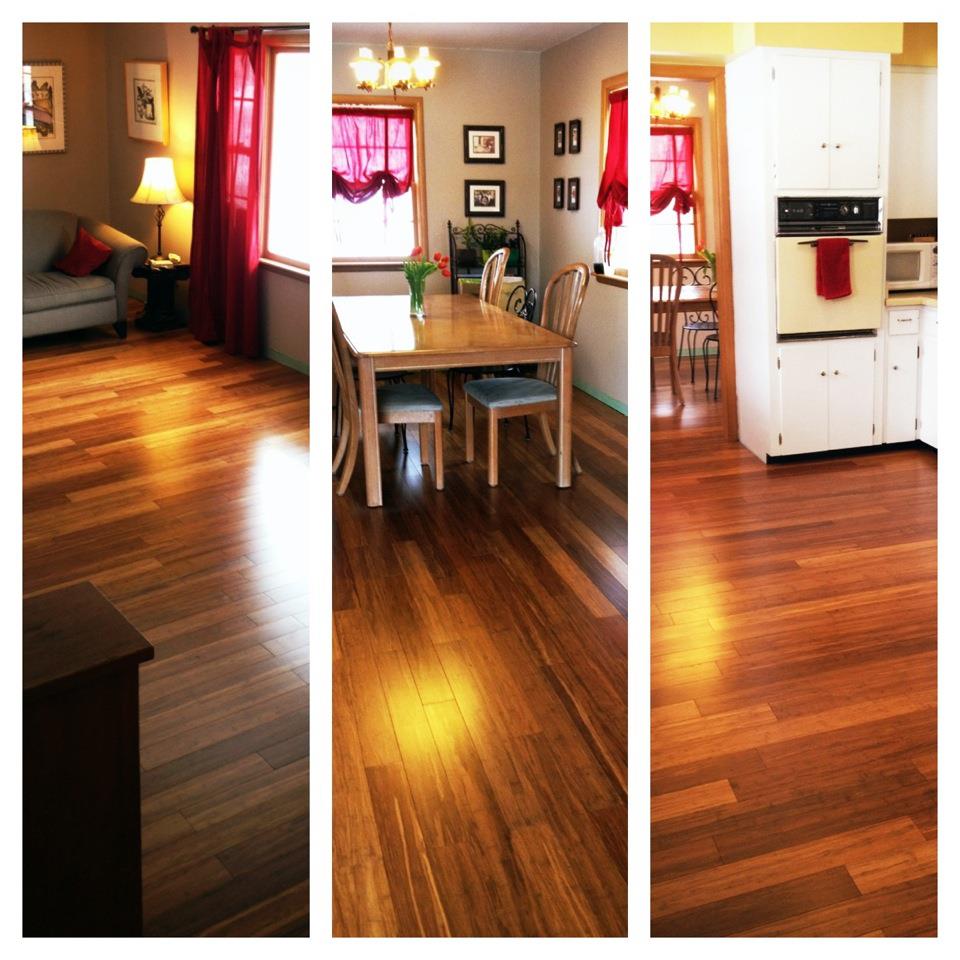 Thanks to the kids having ITBS during the days for a week, I used my empty school time to install this beautiful bamboo flooring over our living, dining, and kitchen. I had a little help muscling out a tricky section by a closet (from Josh and Joe) and brainstorming a stair threshold (with my dad), but otherwise it was my solo project. On purpose. Because I loved every minute of it. And I didn't want to share the fun if I didn't have to.
What you may not know about me is I love wood working. I love it. I love using wood working tools (I worked in a wood shop for 3 years). I love the beauty of power tools (I sold them for 4 years). I love the smell of saw dust. I love working with my hands. I love using muscles. I love working with precision. I love problem solving. I love hard work. I love a completed project. I love the time to think. This is a happy place for me.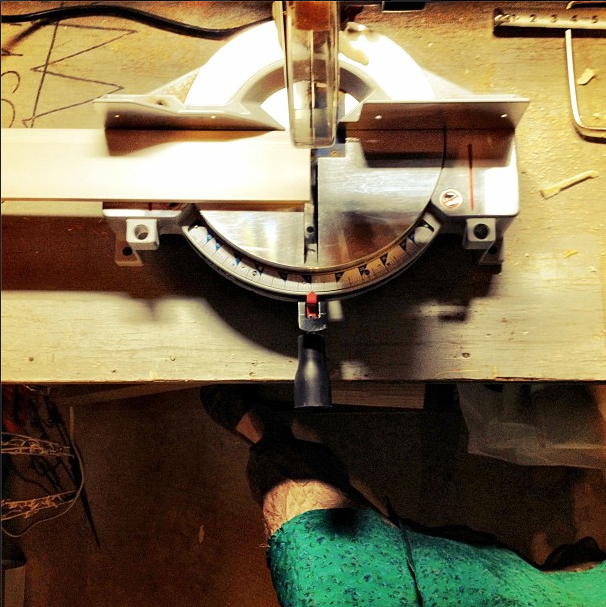 At the time, I was still unable to write, but working on home projects, even though not necessarily creative-creative, were definitely a perfect outlet for me. The crucial thing was finding time to think in quiet. Some people knit, some paint, some play instruments, I cut wood.
It has always been a constant battle for me, finding time to spend refreshing my soul and making certain I am being faithful with my husband and children. The voices on either side of the coin are very loud. When I had little ones they were loud near me, and over the years they've become louder online. Why can't we all just love one another where we're at?
The truth for my life is taking time to exercise, going for runs, being "creative," these are all important to my mental health, because I truly do multi-task and think deeply while doing them. This, in turn, helps me to be better and more focused on my work as mom. It doesn't mean anything negative against me being mom, or that I'm trying to escape from it or them, or that I don't switch gears when needed. I know Jesus took time away to pray by himself with His Father, and He also had to stop His time short with the Father to take care of His children. There have been many-a-time my "plans" have been put on the back burner. But trying to find time for it is valuable because I know my family is getting a more focused me, who's heart and soul have been refreshed.
The last 5 months had been far from perfect, oh, why!, wouldn't life simply calm down!, but I truly felt that our family was able to take on the highs and lows with greater faith and hope. Excitedly, in the midst of it all, we had planned our next big adventure. Moab was calling us back. We happily were going to oblidge.