September 15, 2015 - 10:22 AM
Travel Log: September 2012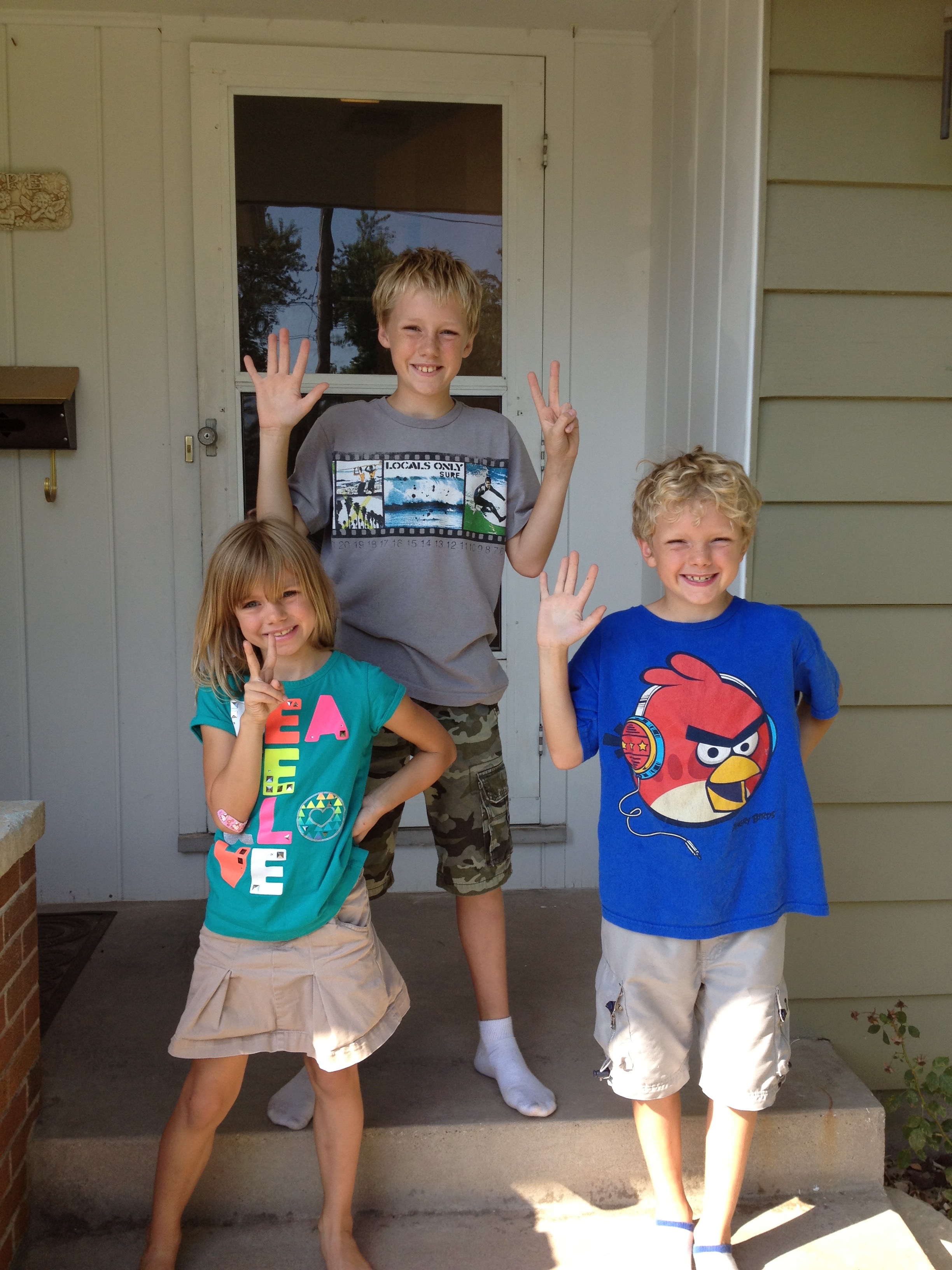 7th, 5th, and 2nd grades in this photo? Really?! They all look so little! This is only 3 years ago!
As my memory fails me more and more, I honestly do not know what I'd do without these date stamped photos, automatically organized by years and events. I think one of the sweetest things about going back and writing out the stories of our travels is going into my iPhoto and looking at photos of our kids growing up over the years. They weren't joking when they said they'd grow up so fast.
When we were growing up, my parents didn't have a camera for the longest time. My mom's parents and my dad's mom had cameras and would take photos at holidays and birthdays. They would pay to develop the photos, then give our family a couple extras in a small white envelope. Each photo had a handwritten cursive note on the back - "Thanksgiving 1968," "Tommy's 5th Birthday," "Summer 1979." In our house, the photos were then put into four 3" x 5" x 15" card catalog looking, brown vinyl boxes filled with clear plastic sleeves. My siblings and I would often go to these boxes, sit on the living room floor, and flip through the relatively small number of photos. We'd laugh at how little we were or at how, once again, Grandma had cut off someone's head in the photo. Oh, how Grandma C hated when Grandpa B would call her "Bernie" and then point out that she cut off someone's head. Hahaha!
Unfortunately, my iPhoto only goes back to June 2008. That was when I switched from my old PC to my MacBook. I am told my photos from 1999 to 2008 are suppossedly still on a hard drive somewhere but the fact that I can't access the photos does bring tears to my eyes. My solace comes in knowing that I did make physical baby books for each of our kids, actually printing off photos for the books. And once again, my nostalgia comes rushing in as they sit on the living room floor and flip through the books, laughing at how little they were or how funny Dad's facial hair looks. Hahaha!
But here we are!
Fall 2012 and getting ready for another year of NOT Going Back to School! I can't claim that adorable phrase as mine, it comes from a short read of a book called, "Homeschooling and Loving It!" The book and the phrase really struck a chord with me and has helped me ever since to get us ready for our new years. The kids and I were energized and ready for the new year - from planning more field trips to incorporating crazy hands-on projects, like our oldest re-finishing and building a gocart.
Bring it, 2012-2013 School Year!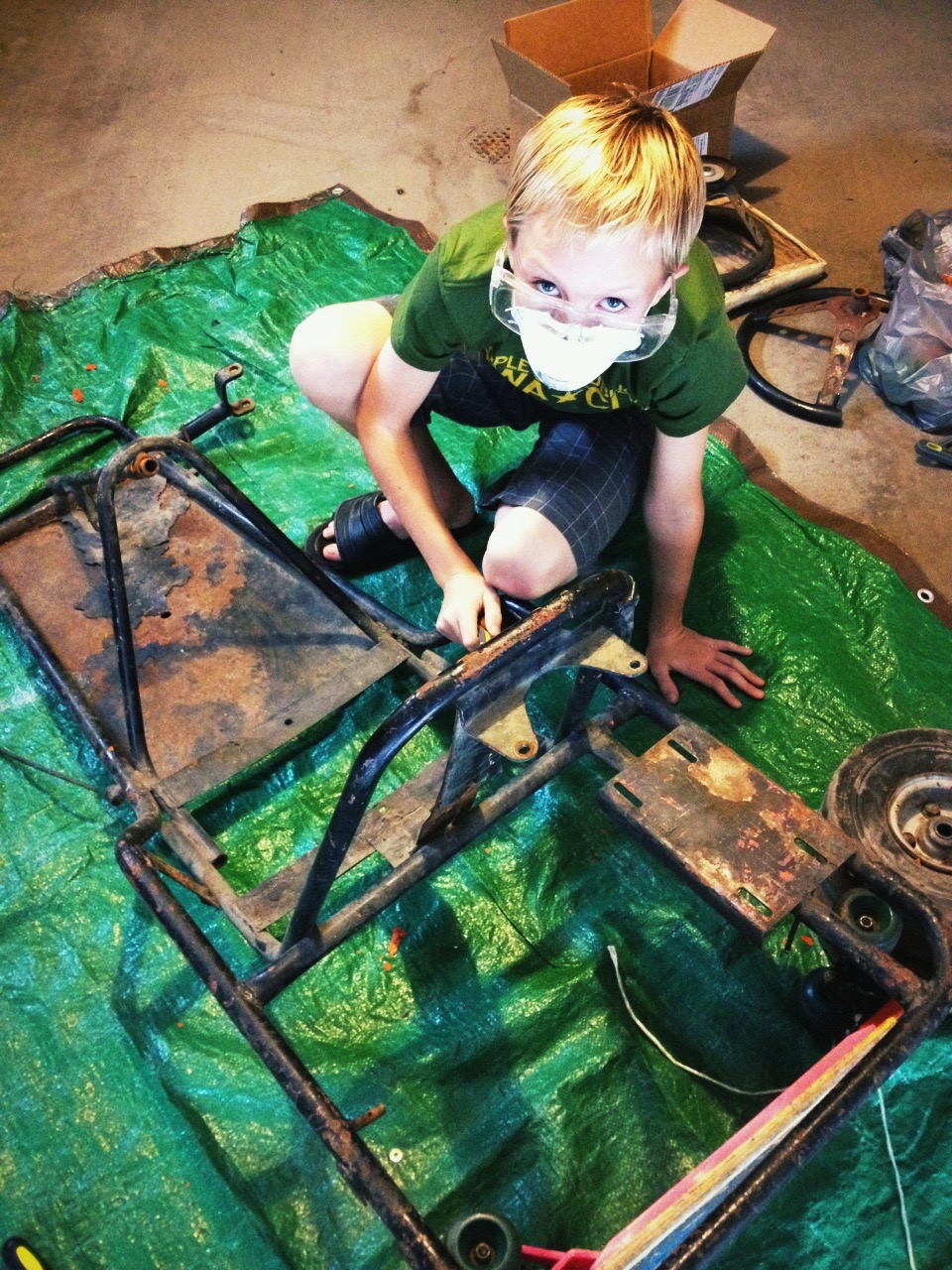 Also, in the Fall 2012, Josh and I each had individual trips planned. Josh and his friend, Ren, were going to ride in the Hincapie Gran Fondo in North Carolina that October. They would also complete some beautiful rides across Kentucky along the way. (One of which Josh Go-Pro'd and the Kentucky Board of Tourism is using to promote cycling in Kentucky. Crazy!)
As for my trip, remember how I talked about wanting to bring girlfriends back to wine country? Well, I did it. I somehow convinced 4 ladies to come to Napa and they convinced 3 more to come and we had a group total of 8 ladies in Napa! From roadkill to a dive hotel to enormous amounts of wine, it would prove to be an amazing adventure...
NEXT STORY...