August 3, 2010 - 12:16 AM
Yes, I am one of those. One of those who as a little girl, every year, watched The Sound of Music with Julie Andrews, falling in love with the entire story more and more every time. It wasn't until later in life ("thanks" to the invention of the internet) that I learned the movie was only minorly true. *sigh* But that hasn't stopped me from loving the movie!
For those who don't remember, the Von Trapp family lived in Salzburg and for the movie, they filmed on location throughout Salzburg. While there are a number of fabulous paid tours you can go on for both actual Von Trapp locations and/or movie locations, the little girl in me was happy to see anything related to the Von Trapps... that was within walking distance and that didn't cost any money.
Here's the best movie clip I could find, pardon the remix (and I could not embed it due to copyright so you'll have to go to YouTube to watch it). From 4 minutes till the end, all the scenes are of Julie and the kids dancing around the Mirabell Palace and Gardens which was located right behind our hotel, is free to the public, endless, beautiful and we played here for hours!
The Mirabell Palace & Gardens are a beautiful maze of an exquisitly designed garden masterpiece. As soon as you begin to marvel at one section you turn the corner to find another beautiful section, and then you turn the corner to another. The attention to detail in colors and flowers, the beautiful sculptures, the Hedge Theatre, the park, the water features, it is truly a garden lover's paradise! (I thought of you, G-Bob & G-Elaine, the entire time I was snapping photos! More photos here. :)!)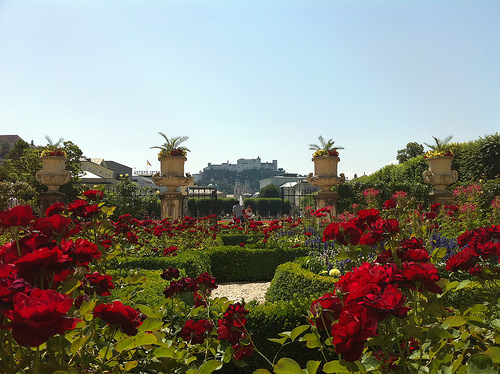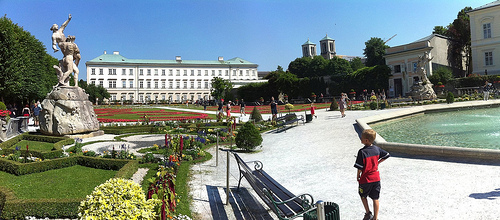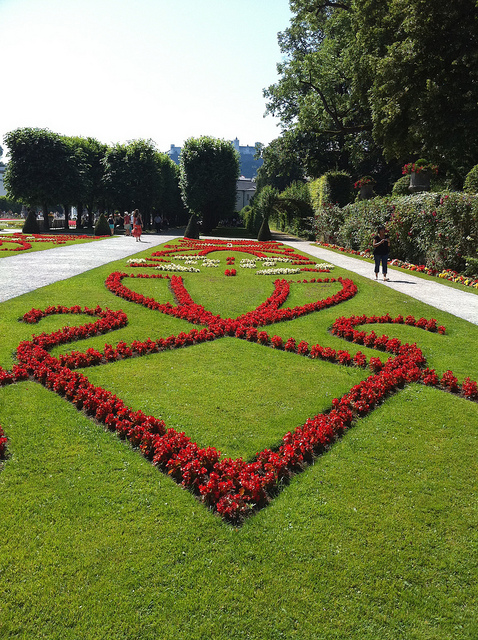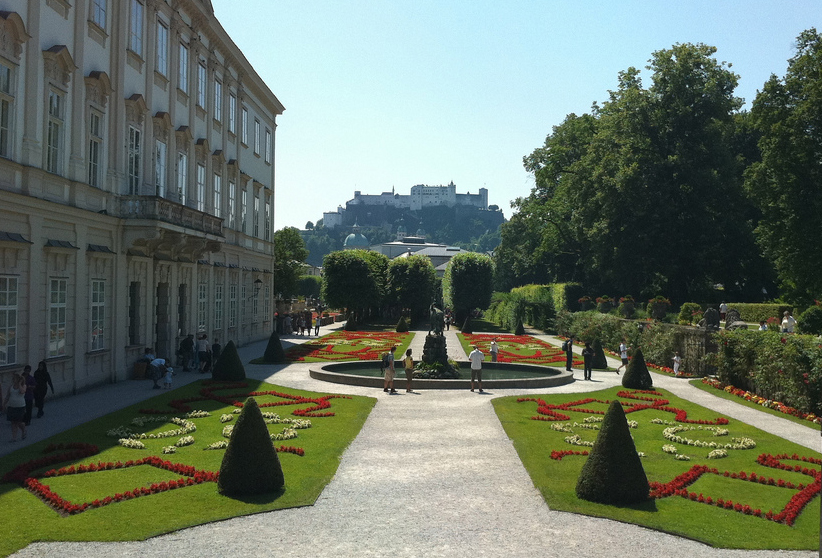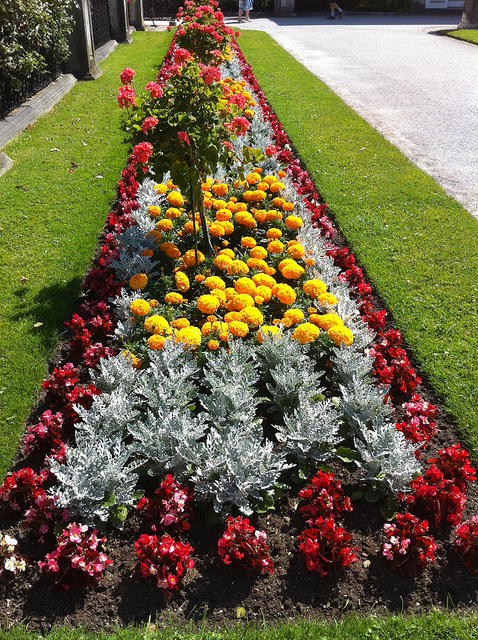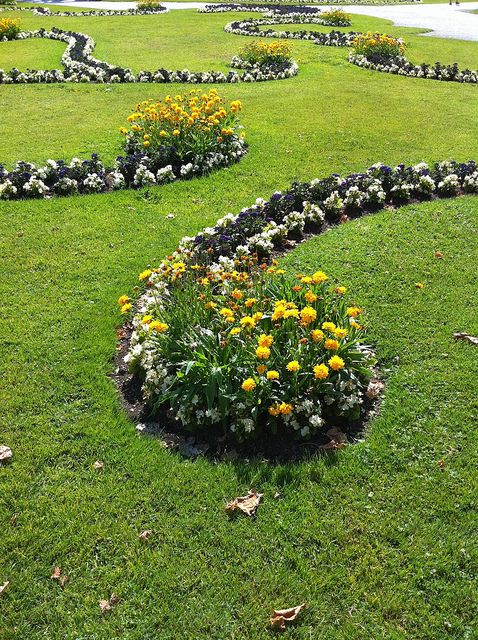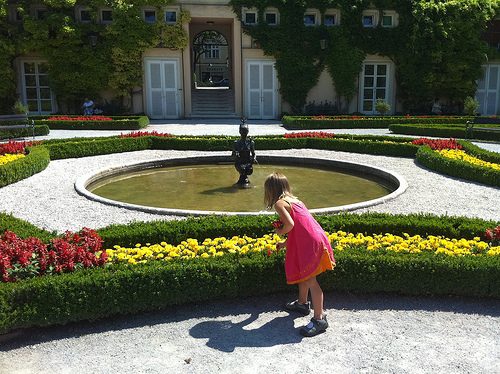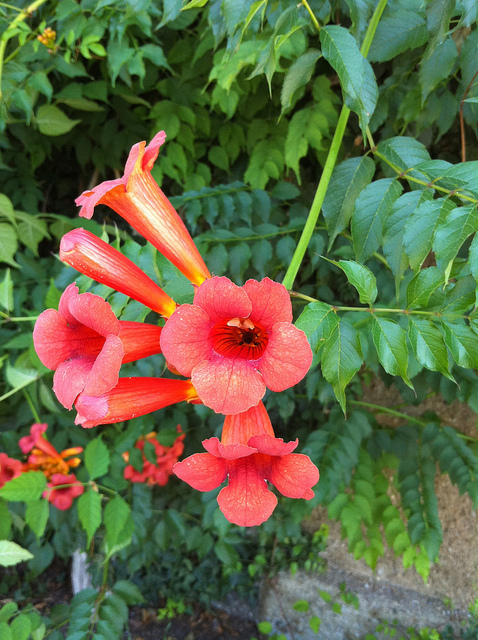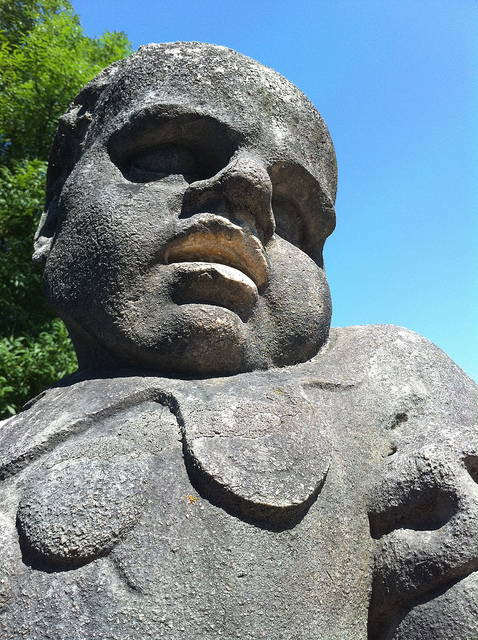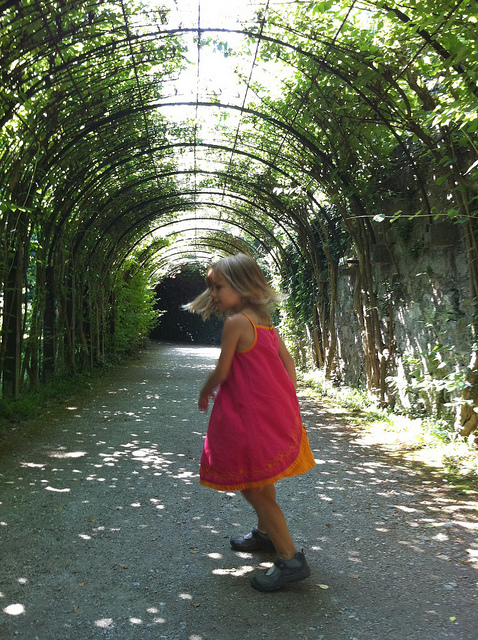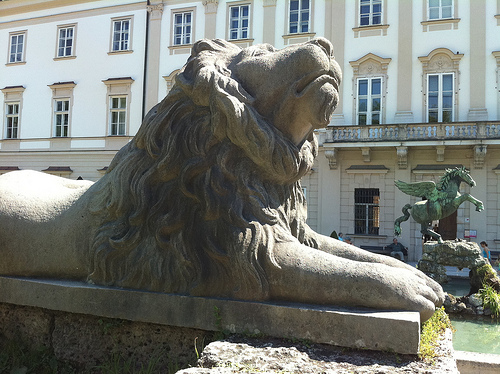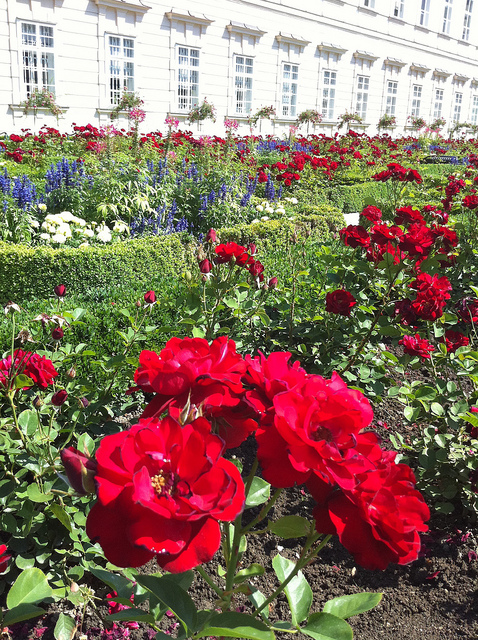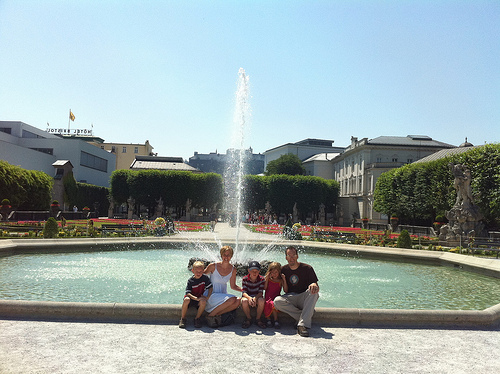 The Cramer 5 in the Mirabell Gardens in Salzburg, Austria on an incredibly hot and sweaty day. If you happen to notice the look on Zeke's face, it is the onslaught of heat stroke, we just didn't know it yet.