September 24, 2014 - 10:06 AM
Travel Log: 21 March 2012
While it is entirely possible to go rock climbing every day, the lay climber's climbing muscles are happiest if you aim for an every other day climbing plan. Alternating in Moab is a challenge because you have infinite options to choose from! Moab is world reknown for its beauty and rock climbing, but it is also known for its hiking, canyoneering, camping, 4x4 jeeping, skydiving, base jumping, rafting, road cycling, cyclocross cycling, and its unbelievable forms of mountain biking. For this trip we alternated rock climbing with biking/hiking.
Mountain biking has many forms in Moab and even over the last 3 years has grown in number and popularity. A majority of the original MTB trails in Moab are hard core, black diamond trails, taking the rider across slick rock and along towering cliff edges. Recently, they have been building new trail areas with a number of green and blue trails, perfect for first time mountain bikers and possible on cyclocross/touring bikes. The new blue/green trails are as beautiful and scenic as the iconic Slickrock Bike Trail, but then again, you're in Moab, and even their recycle dump is considered the most picturesque one in the world.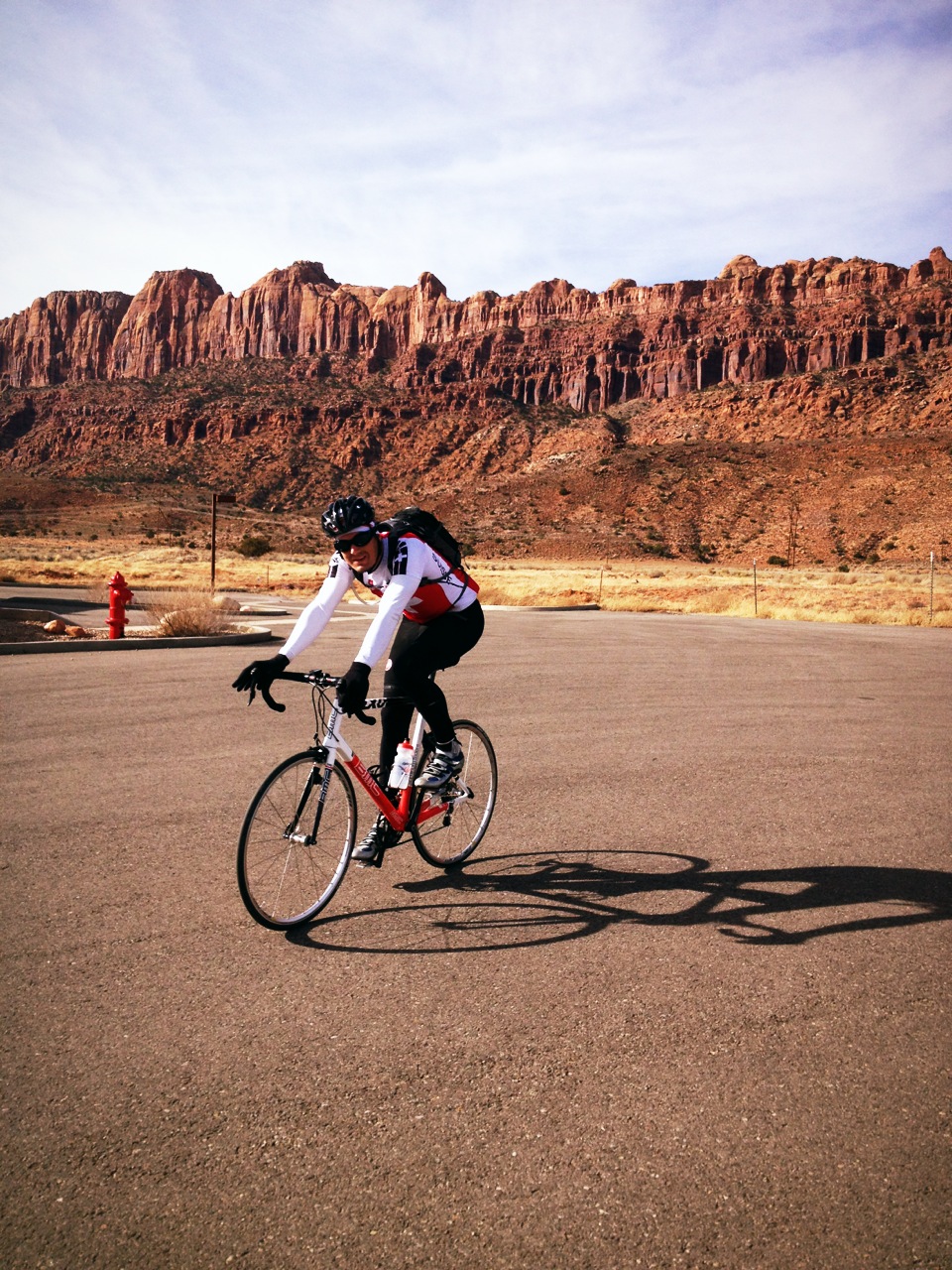 Josh continually said (and says*) that he had unfinished business in Moab after our first day trip of just hiking. (*Even to this day, after we have gone back to Moab multiple times, he still says he has unfinished business. There is simply an endless amount of adventures to be had in Moab!) This trip, he brought not only his road bike to ride on the deserted paved roads but also his new mountain bike: a Niner One Nine, single speed, fixed frame mountain bike. (At the time, single speeds were the hipster thing to do, ha! :)!)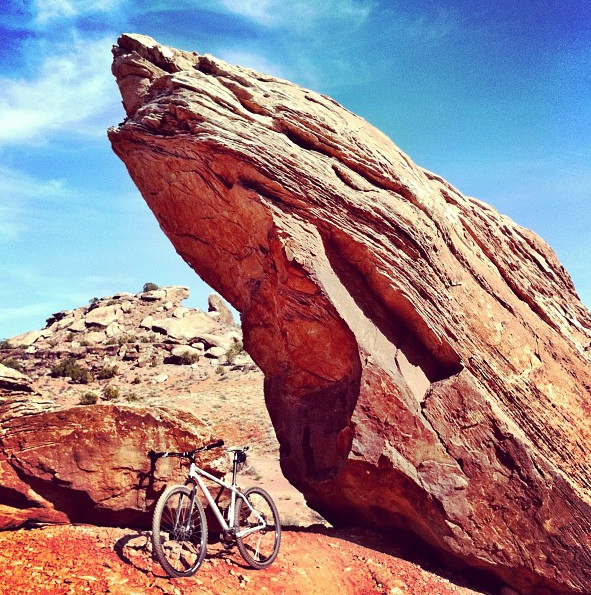 While the kids and I went out with the other kids on mini adventures of climbing the sand dune, trips to the skatepark, and shopping at the rock shop, four of the adults in our party tackled the trails. The first trail they tried was technically an OHV trail for jeeps called Fins and Things. While one should expect sand in the desert, this trail had more sand than planned, causing the group to dismount their bikes and push more times than they would have liked.
Speaking of sand, it's come to the point, too, that I now know to only take the kids to the 100' sand dune once per Moab visit. With how much jumping and rolling and sand angel making that takes place, it is the messiest day in the desert. For days after I am finding sand in pockets, sand imbedded in scalp, sand in car... goodness! You'd think we were in the desert! I should also mention, one of the kids' favorite visits immediately after the sand dune is to the Moab Rock Shop. This amazing place can keep the kids' attention for hours with its extensive collections. If you're lucky enough, Lin himself is there and will mesmorize the kids with his stories and knowledge.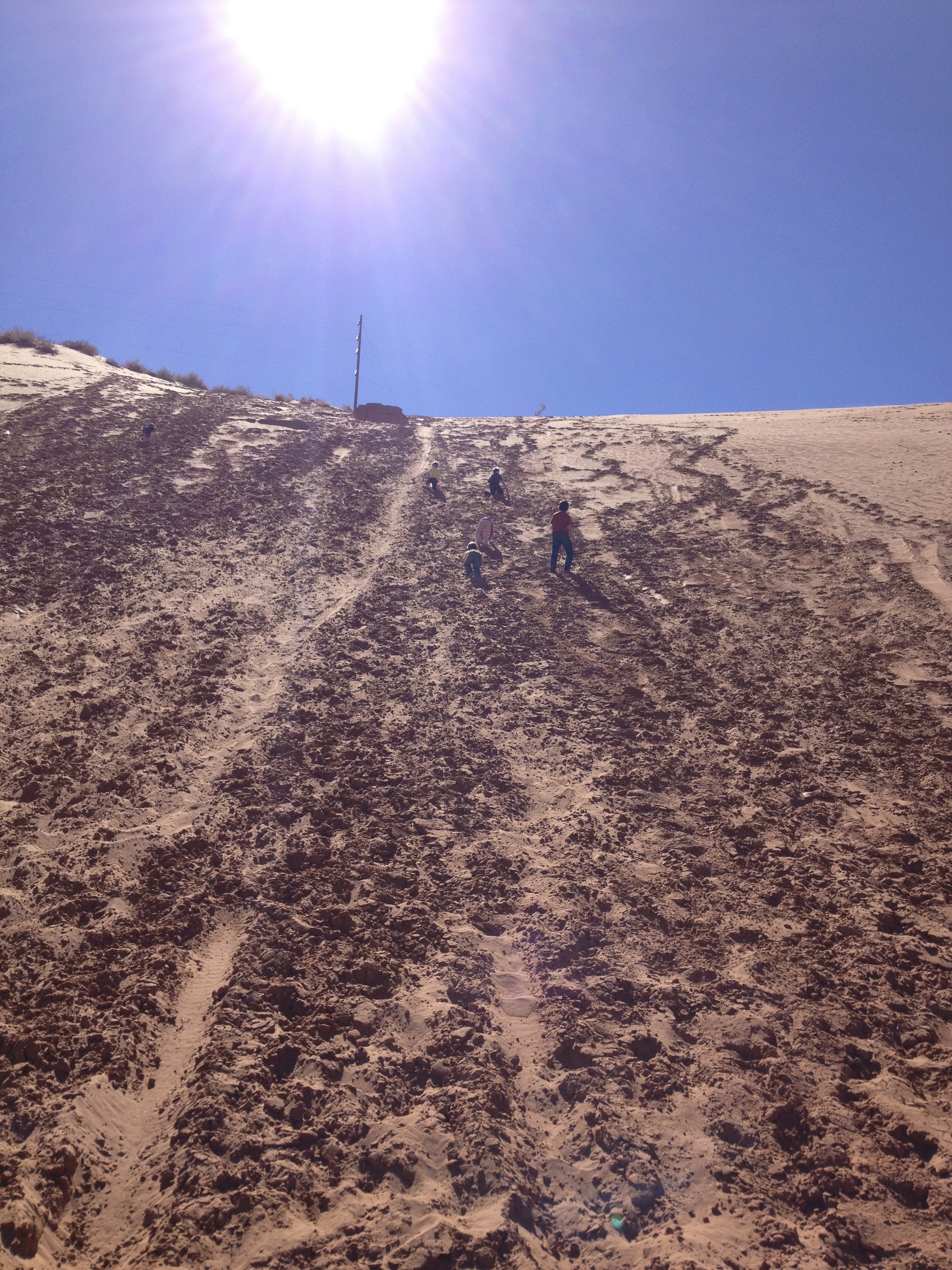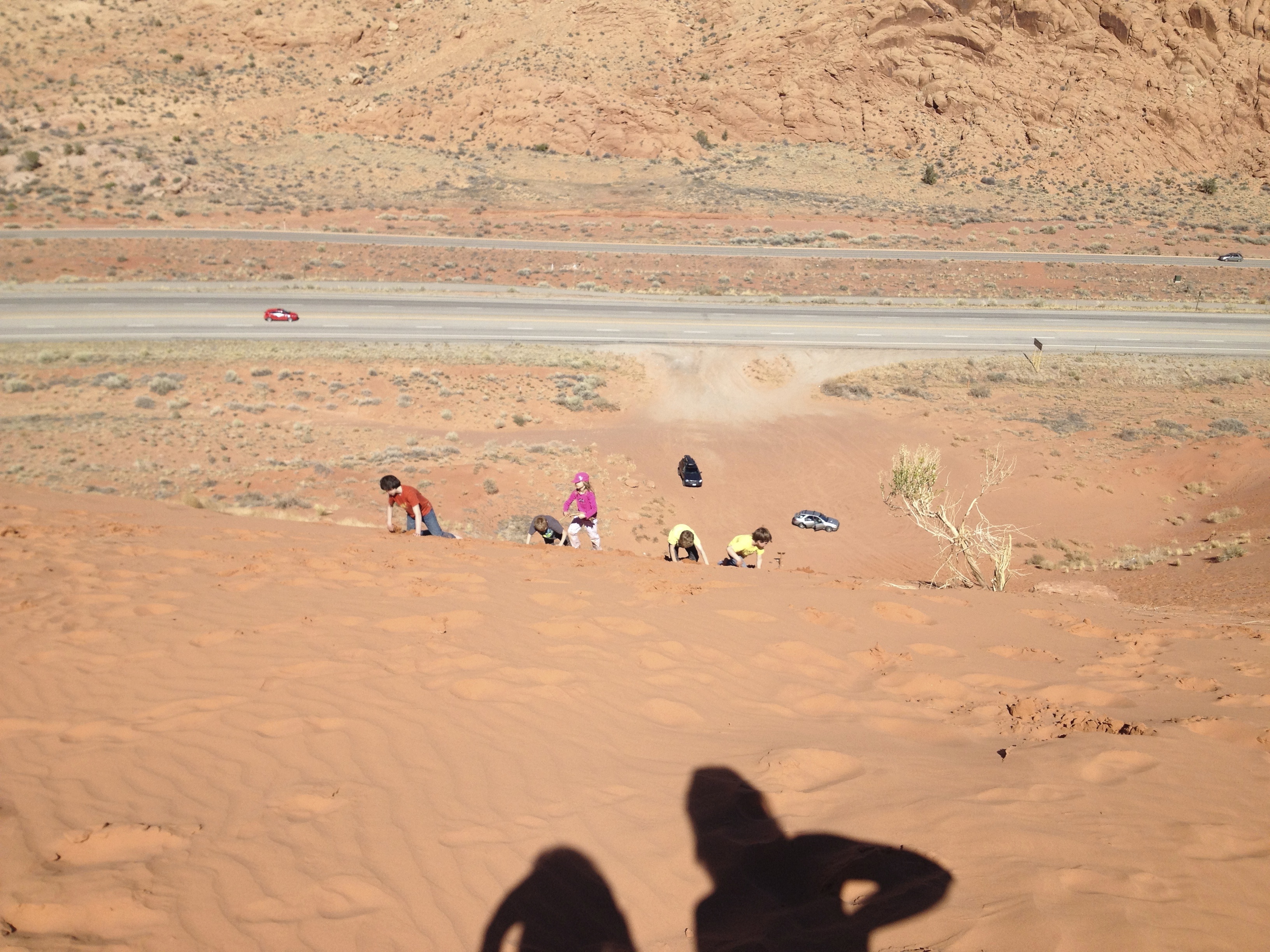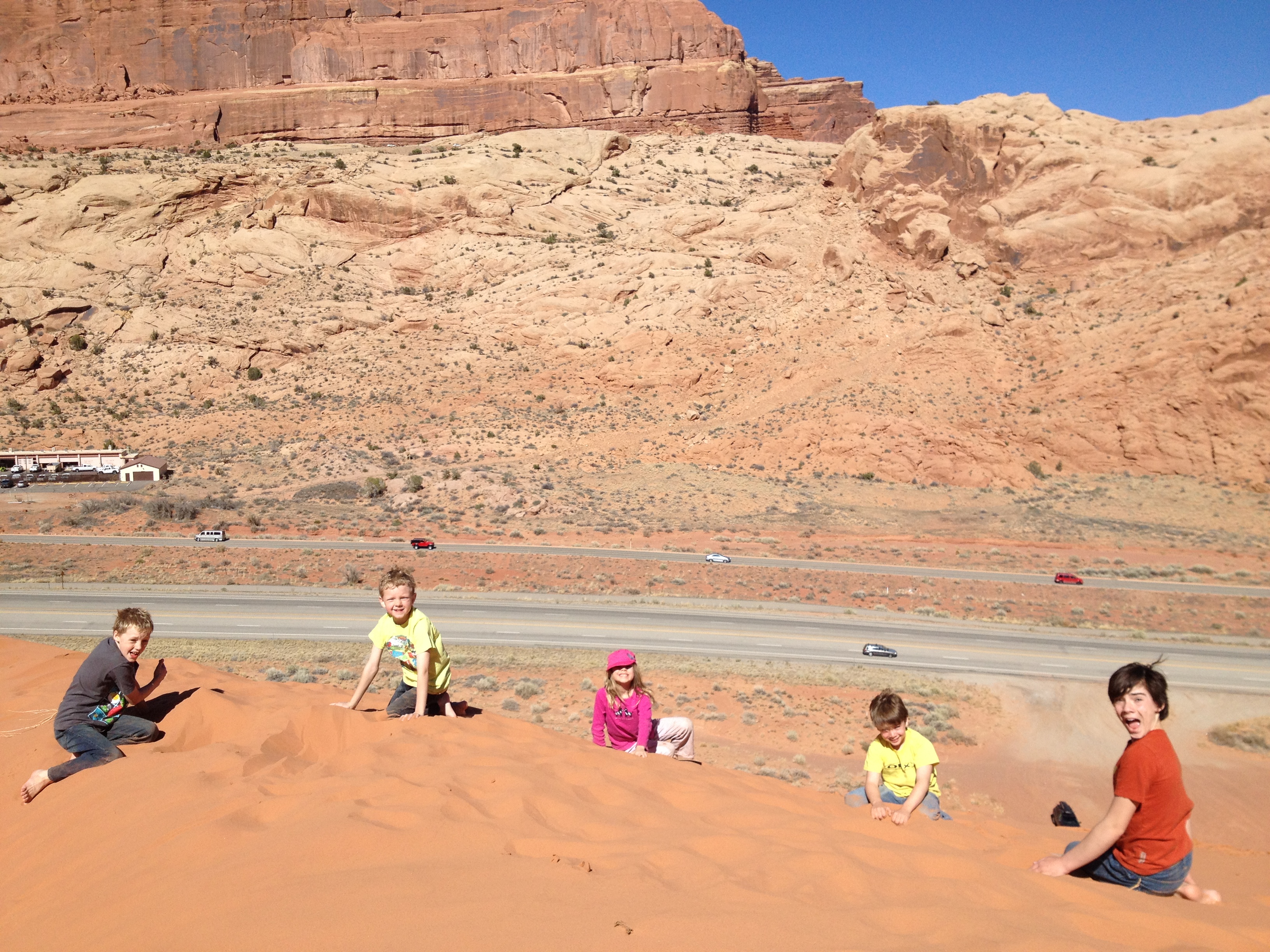 As our kids have aged, we have been able to tackle more extreme adventures with them, but for this trip the alternating of rock climbing and mild adventures served them well. Our condo area was proving a great source of fun for the kids with its basketball court and having everyone in the same location made group dinners a wonderful time for everyone to recount their day's excursions and plan the next day's outing of merriment.