August 28, 2014 - 6:11 AM
Our return trip was a no-frills-push-for-home built around my husband's work schedule. The first day was a Wednesday so we didn't start driving until after 3pm PST. He took phone calls off on Thursday since we would be in no man's land, but still worked while I drove. Friday, he made calls and worked in the morning while I drove and then we scheduled an early stop so he could work from the hotel for the rest of the day. Saturday, we made the long stretch for home.
Travel Log: 10 November 2011
Second Stop: Grand Junction, CO
Total driving time: 12 hours, 751 miles (Plus, add an hour for time zone.)
When we were first laying out our return trip I proposed to Josh several options, all of which DID NOT include driving on the lonliest highway, Highway 50. Subconsciously, I was trying to avoid it and Josh was quick to point that out. He convinced me I would enjoy it the second time and wo/man, was he right! Maybe it was the intense traffic I drove through to get from Reno to SF, but once we got onto Highway 50, I immediately felt relaxed and fell in love. It was a complete 180 for me, going from depressed to utter joy. The road I loathed was now my most favorite road in the world. I couldn't stop exclaiming, "You were right! I love this road!"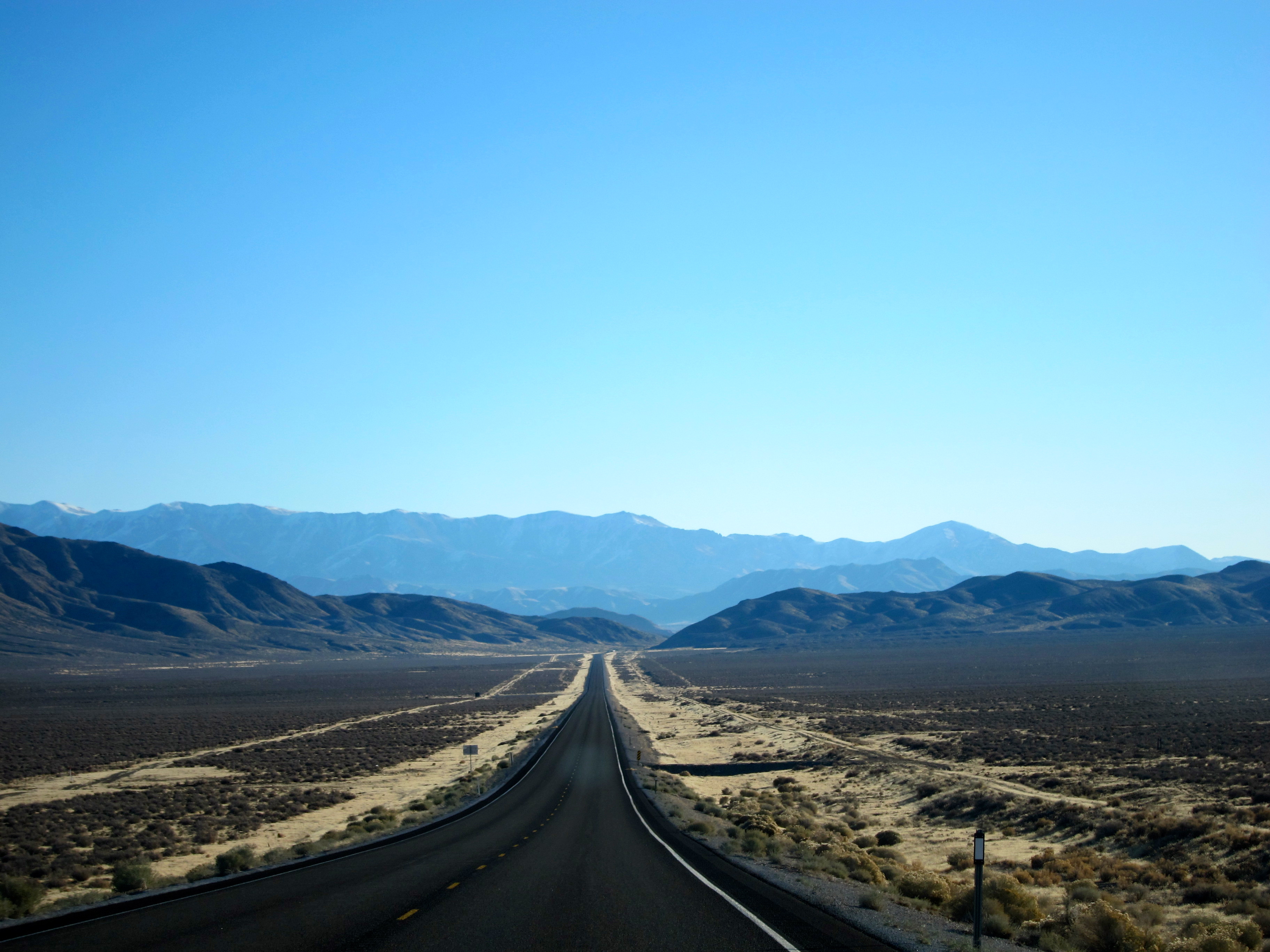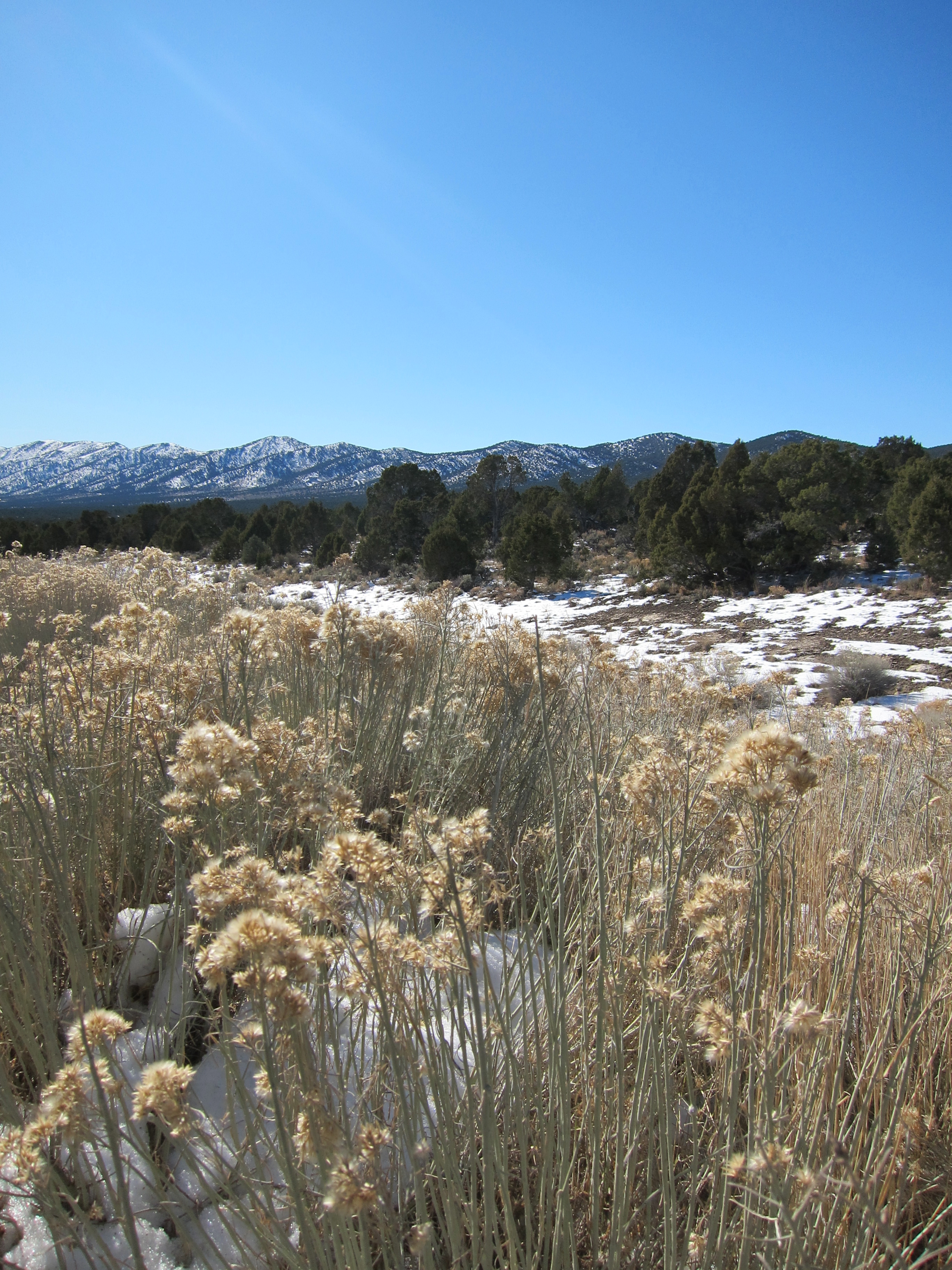 At one point a cop car came barreling down the highway, sirens blarring, and told us to pull as far over to the right, off the road, as we could because there was a WIDE load coming. We did so and within 15 minutes, well exceeding the 85mph speed limit mind you, were two more cop cars, a pickup truck, and a flat bed truck hauling a massive mining dump truck that was as wide as both lanes of the highway, followed by two more cop cars. What a sight! Aside from the freshly fallen snow on the 17 mountain passes in Nevada and thin scattering of snow across the red sandstone buttes and mesas of Utah, our drive was completely uneventful.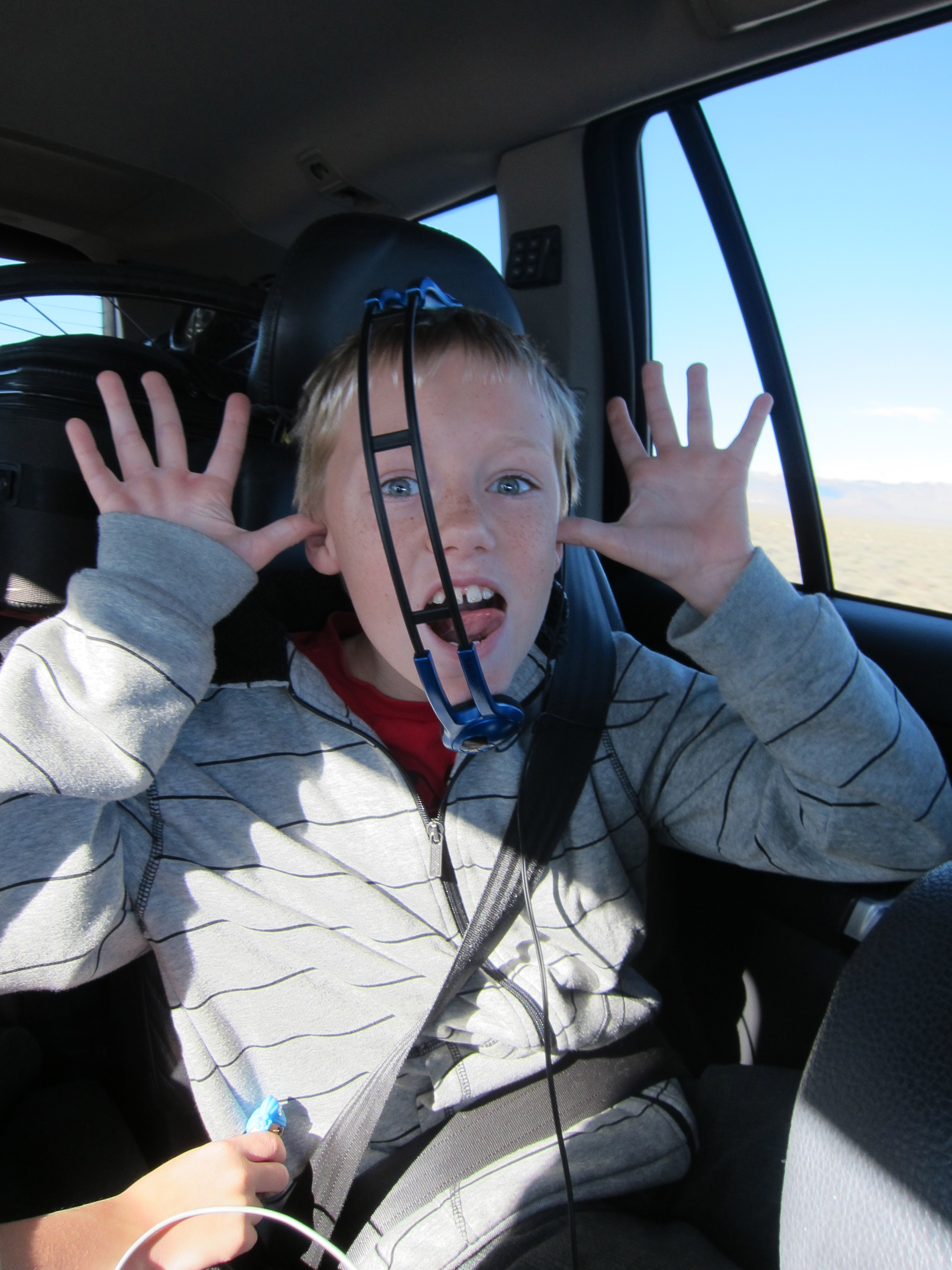 Once to Grand Junction we stayed at the biggest dive of a hotel. A place that, I am sure, in its hey-day was a fine establishment. Now after 50 years, the majority of which allowed smoking and pets without care, time had taken its toll. We've stayed in many a choice hotels and this one ranked up there, but as long as there are no bugs, I will sleep anywhere. In CJ we also learned that one city's 4.5-star establishment on Yelp is another city's 2-star establishment. Our only guess was that the hundred people who commented on this place had no tastebuds. However, it did have a nice and cheap wine selection and I can completely understand if that pulled them to the top.
Travel Log: 11 November 2011
Third Stop: Denver, CO
Total Driving Time: 4 hours, 243 miles
While we still were in love with the beauty that is driving on the west side of the Rockies, we were on a mission (from God, ha!) to get my husband to an office space and get these wiggly kids to a hotel pool, where they would play, for the next 6 hours straight. Whoa.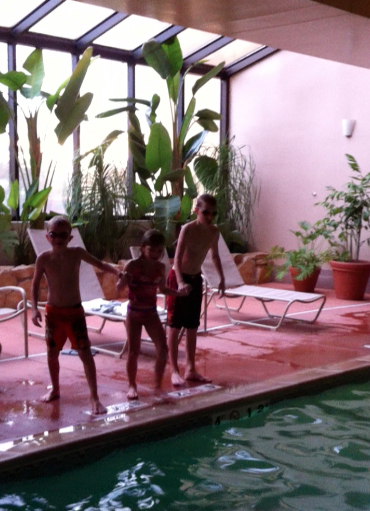 Travel Log: 12 November 2011
Fourth Stop: Home
Total Driving Time: 12 hours, 748 miles (Plus, add an hour for time zone.)
In all the years I have driven this drive, I have never been as happy to see our home state. Crossing the border brought tears to 8/10 of our eyes. We were home. We did not die.
Complete drive: 34 hours, 2000 miles
By the time I did the final math, we had driven 5,900 miles over the course of our first big adventure. :)!