August 25, 2014 - 2:15 PM
Holy smokes. I tell you what. Best part of our entire trip, right here...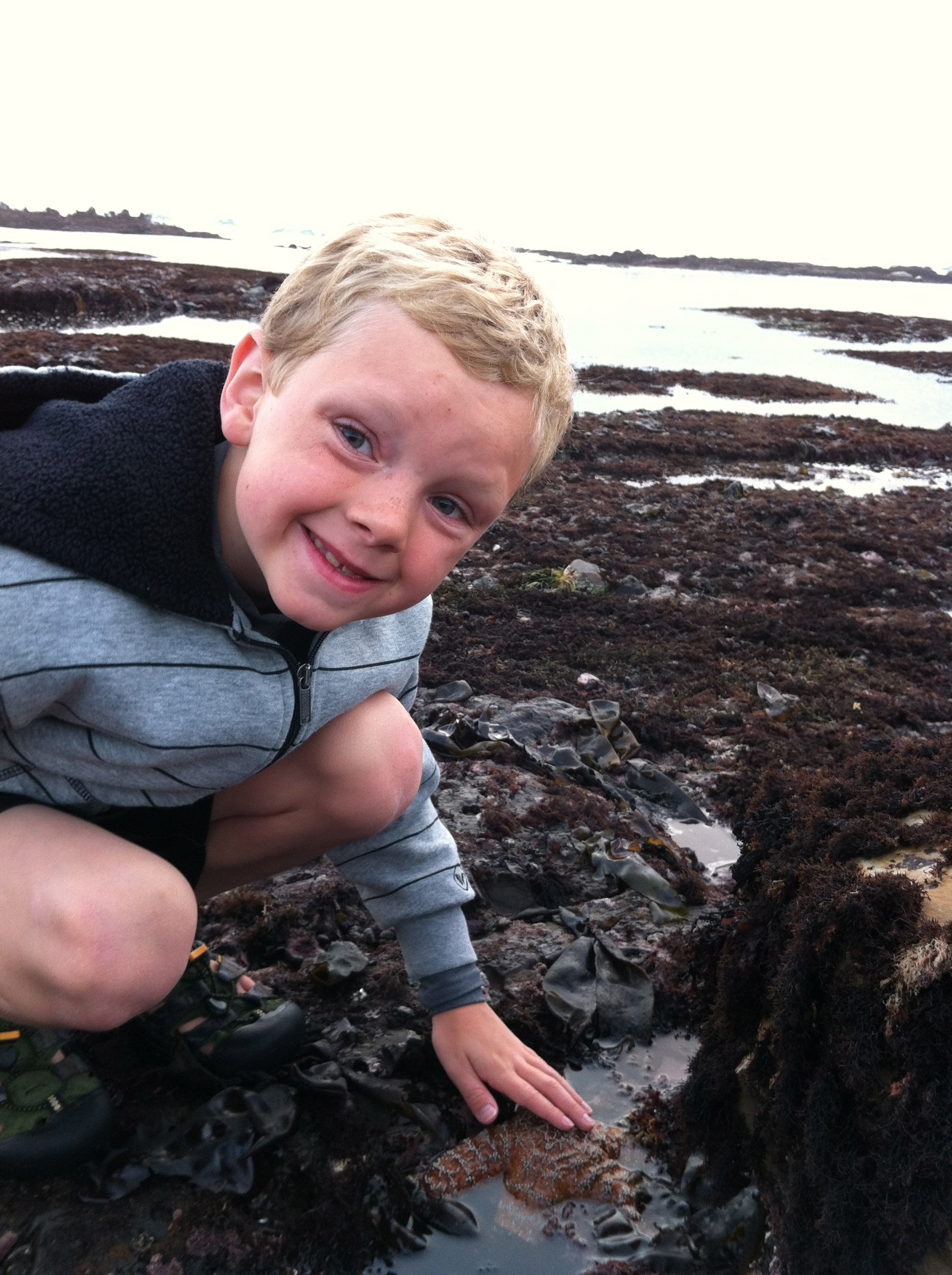 I love making our kids' dreams come true and this took the cake. He had been to the Gulf of Mexico, he got to touch a sea star at the aquarium, he found one along the bay, but this... seeing countless sea stars, in an active tide pool, in the ocean, was what dreams are made of!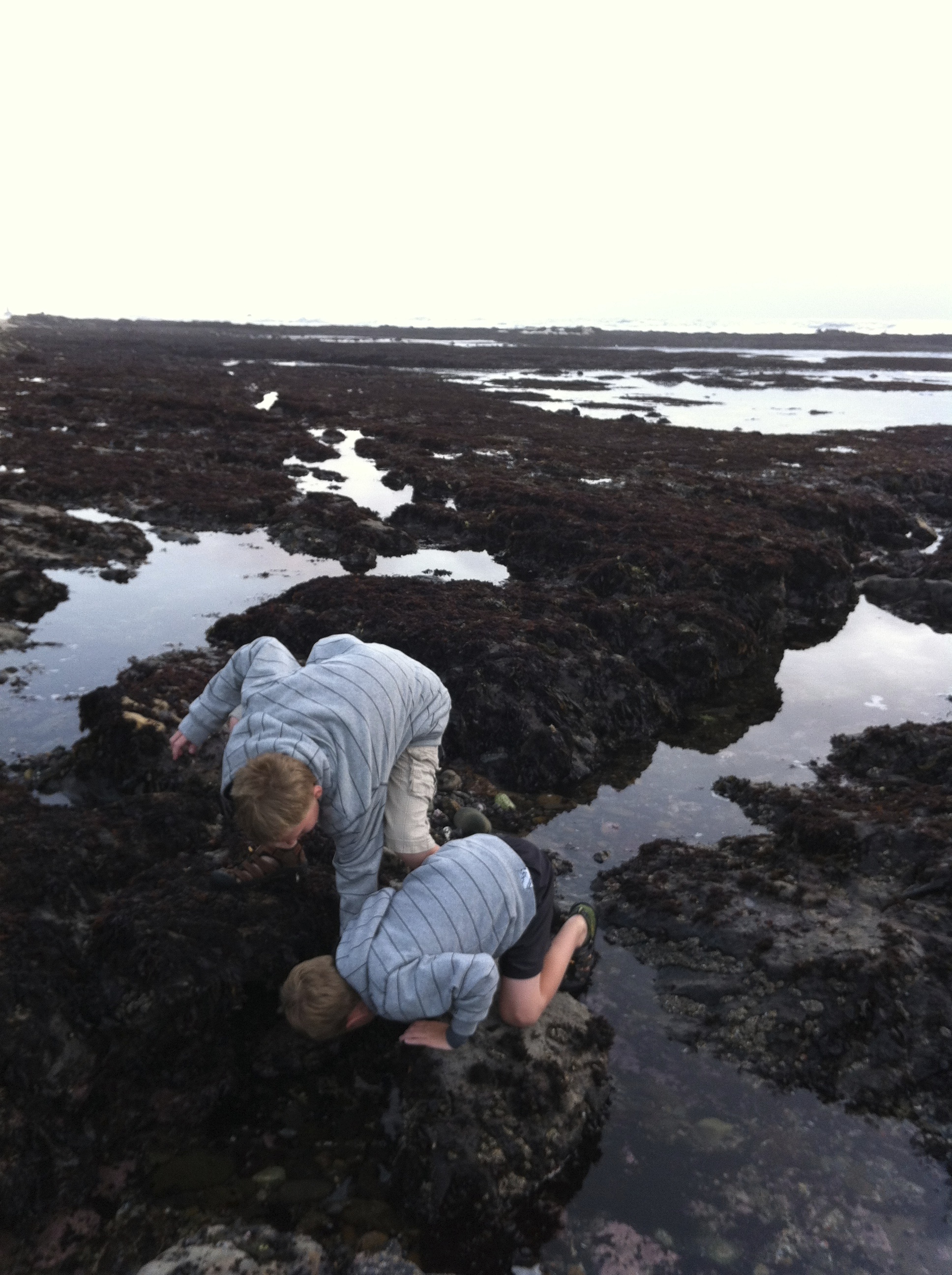 It may have been a typical foggy day, but during every single moment of it, our son's face was brighter than the sun. He was beside himself. Everywhere we looked was teeming with sea life: sea stars, hermit crabs, chitons, rare fish, sea kelp, anemones, urchins, etc. He ran from one place to the next, not wanting to miss anything but wanting to see everything.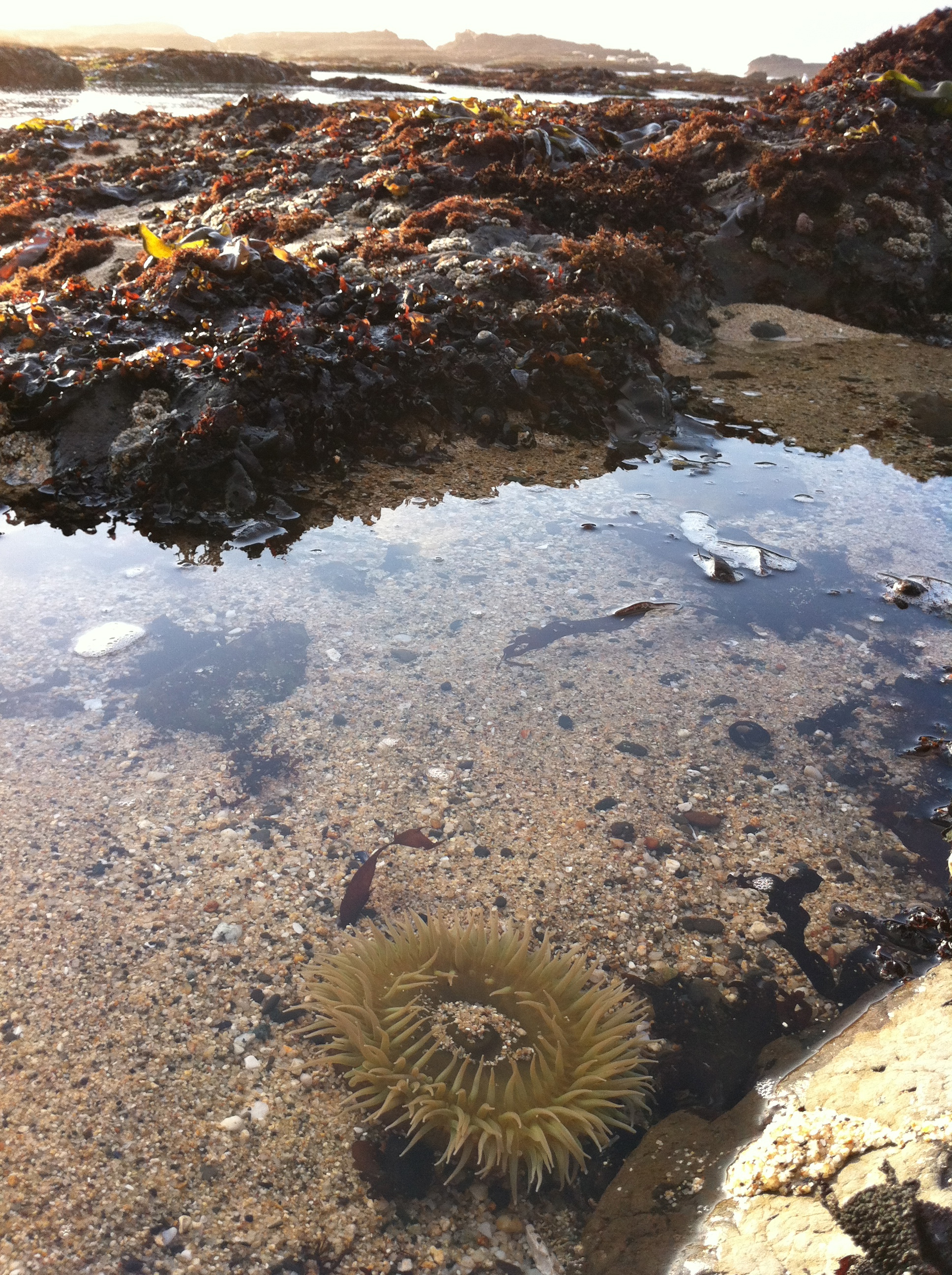 These starburst anemones were our daughter's least favorite. She called them squishies. If they were exposed by the tide going out, they would squirt water if accidentally disturbed.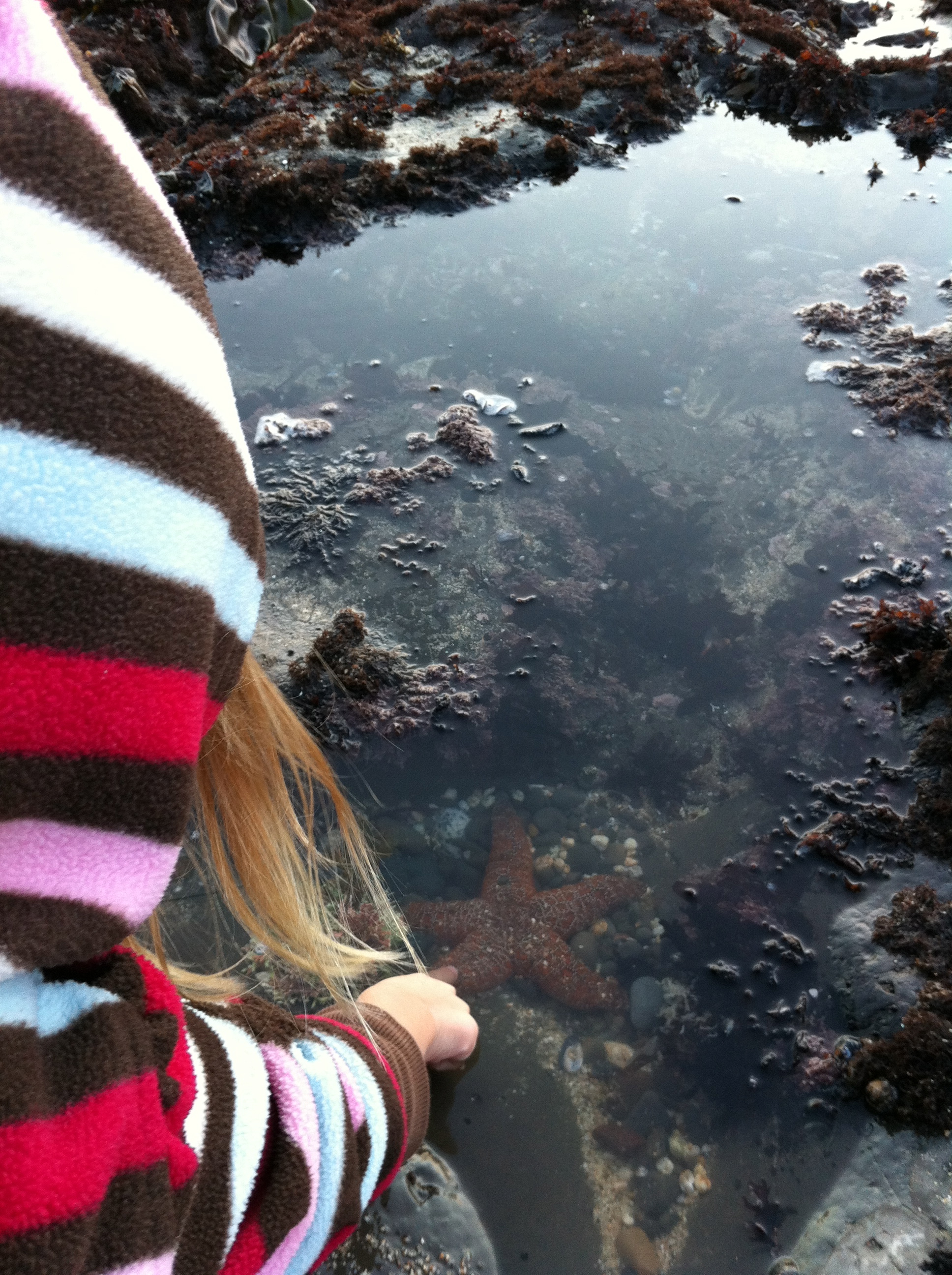 We didn't go crazy touching all the sea stars, but I did let the kids each gently touch one once. (It was only later that we found out we were not supposed to touch them at all. Whoops! So sorry, we didn't know!)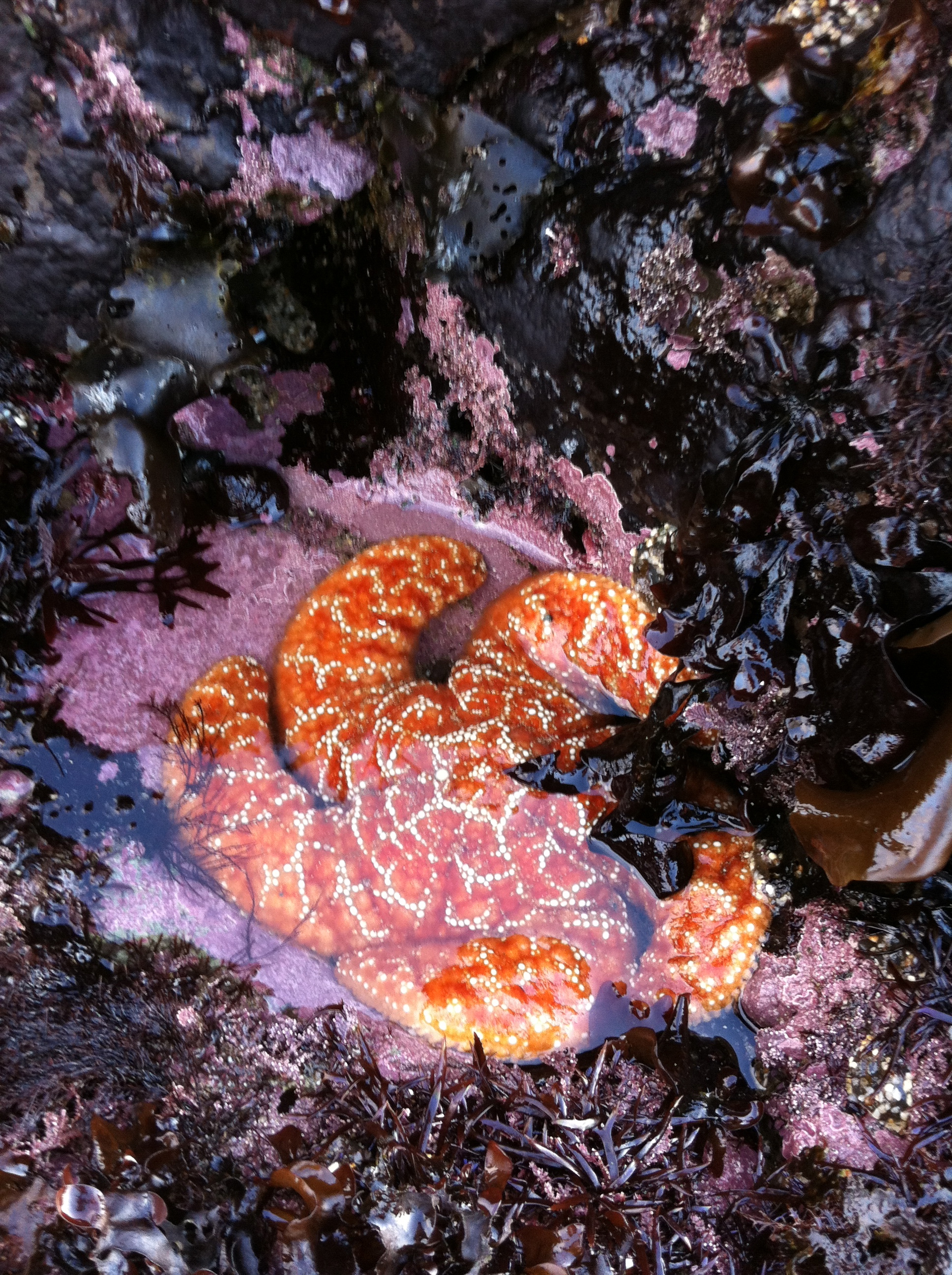 As the tide went out, the sea stars that were sticking around fought to stay as submerged as their space allowed. This guy filled his crevice and had just enough water to survive until the tide came back.
It's a funny thing watching a child and their passions, you never know what is going to stick and how it will look later in life. Maybe they will be the next Yo-Yo Ma or maybe they will be like me and play cello for fourth grade only and call it good. Or maybe they are good at something but don't enjoy it. We had one child exceed at swimming but he simply did not enjoy it at all. Or maybe their passion for car engines could make them a mechanic, or a car collector, or just the person you call when you need help with an oil change. Or maybe their passion for art could make them an artist, or (as my older sister) a missionary, or simply an outlet they use to release stress. To have a child passionate about sea life, for over half of his short life, is one of those things that makes me wonder how it will play out.
Helping our children in their individual pursuits, from mountain biking to cooking to language learning to medium techniques to sewing to baking, etc, I am constantly watching and waiting at the ready. I don't want to stifle them by making them choose one thing. I want to give them the freedom to explore their entire world but I don't want to miss out on digging deeper into a subject that ignites them. Maybe it will be one of their hobbies in life or maybe they will discover a new prehistoric sea creature. Whatever path they choose, I couldn't be more proud of all of them and the inquisitive people they are while continuing to pray for where their lives are leading.