June 25, 2014 - 8:45 AM
Travel Log: 14 October 2011
We were completely loving our City Pass to its fullest. We had ridden mass transit countless times, we had visited Aquarium of the Bay and California Academy of Sciences, and now we were going to use it to visit the Exploratorium and Alcatraz.
I decided that the kids and I should walk the 2.5 miles to the Exploratorium along the edge of the San Francisco Bay. On a very hot, cloudless, windless day, it was not one of my brighter ideas, but I did have a reason for it and was going on a hunch. While we were walking along the edge of the bay, the kids were all staring into the water, looking for any signs of life. They stumbled upon dozens of hermit crabs, amazed by each one. But then, the mother of all finds, Max saw a sea star, in the wild, and he was able to reach out and touch it. (Sadly, his mom wouldn't let him take it home. Poor guy! :)!)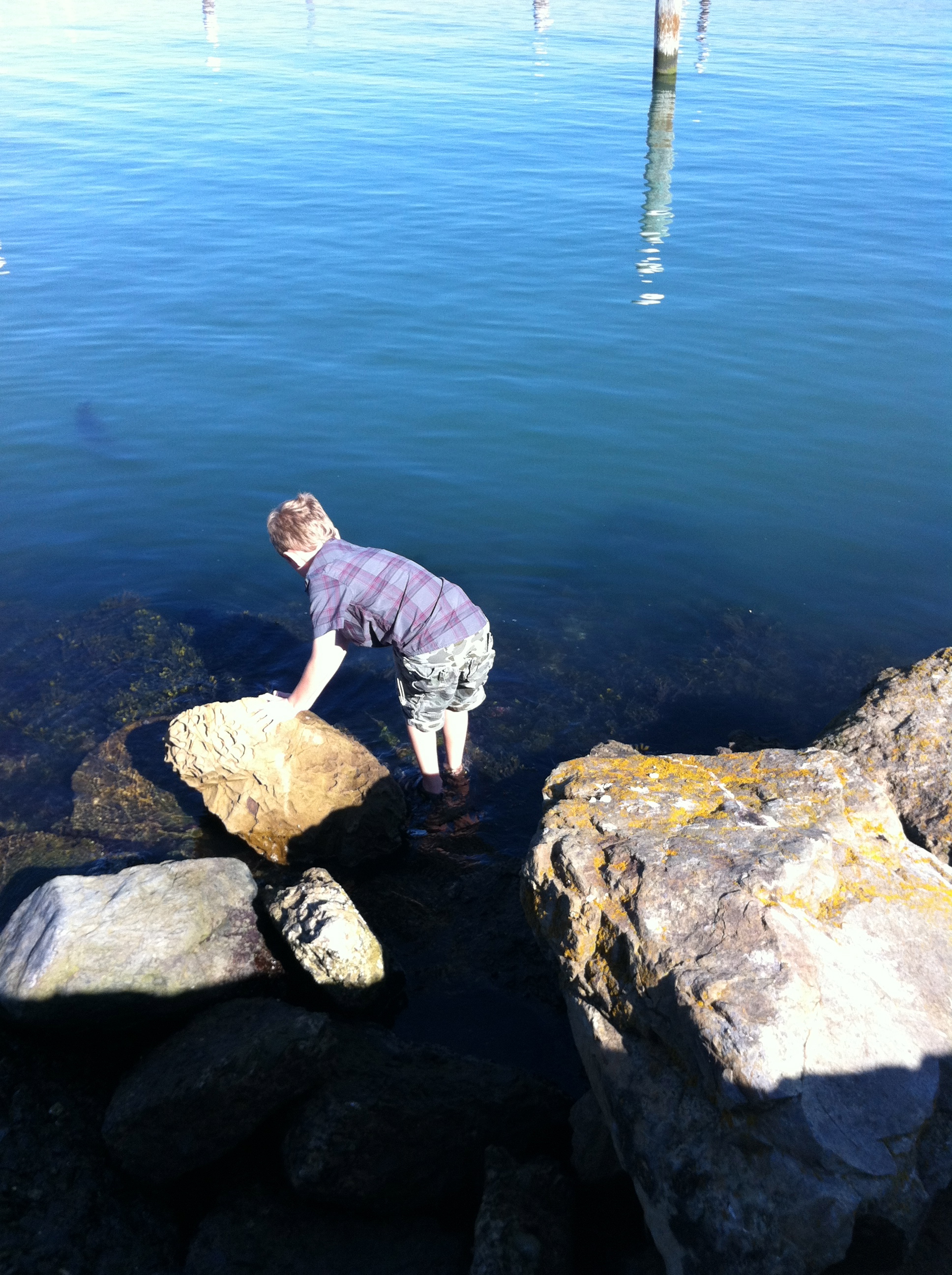 Touching his first sea star IN THE WILD! :)!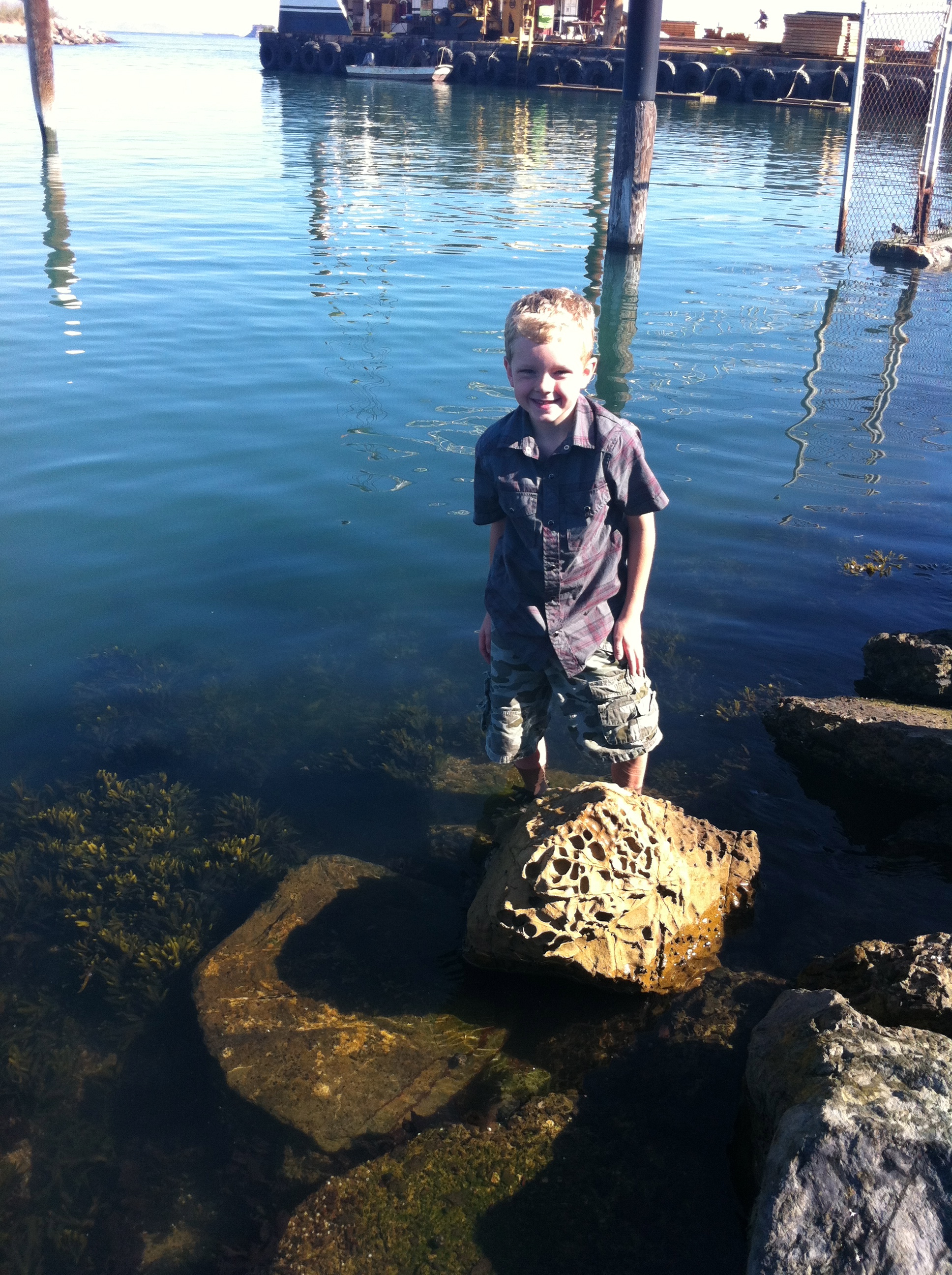 SO HAPPY afterwards! :)!
From Zeke's dream of seeing a $400,000 Ferrari in real life or flying an airplane to Miriam's dream of having a neighborgirl she can play with (We love you, Kenna!) or doing science experiments every.single.day., our Max tends to have the most extreme and biggest dreams and we have loved making them come true, one by one. (OH!, for the day we get to go to Japan!)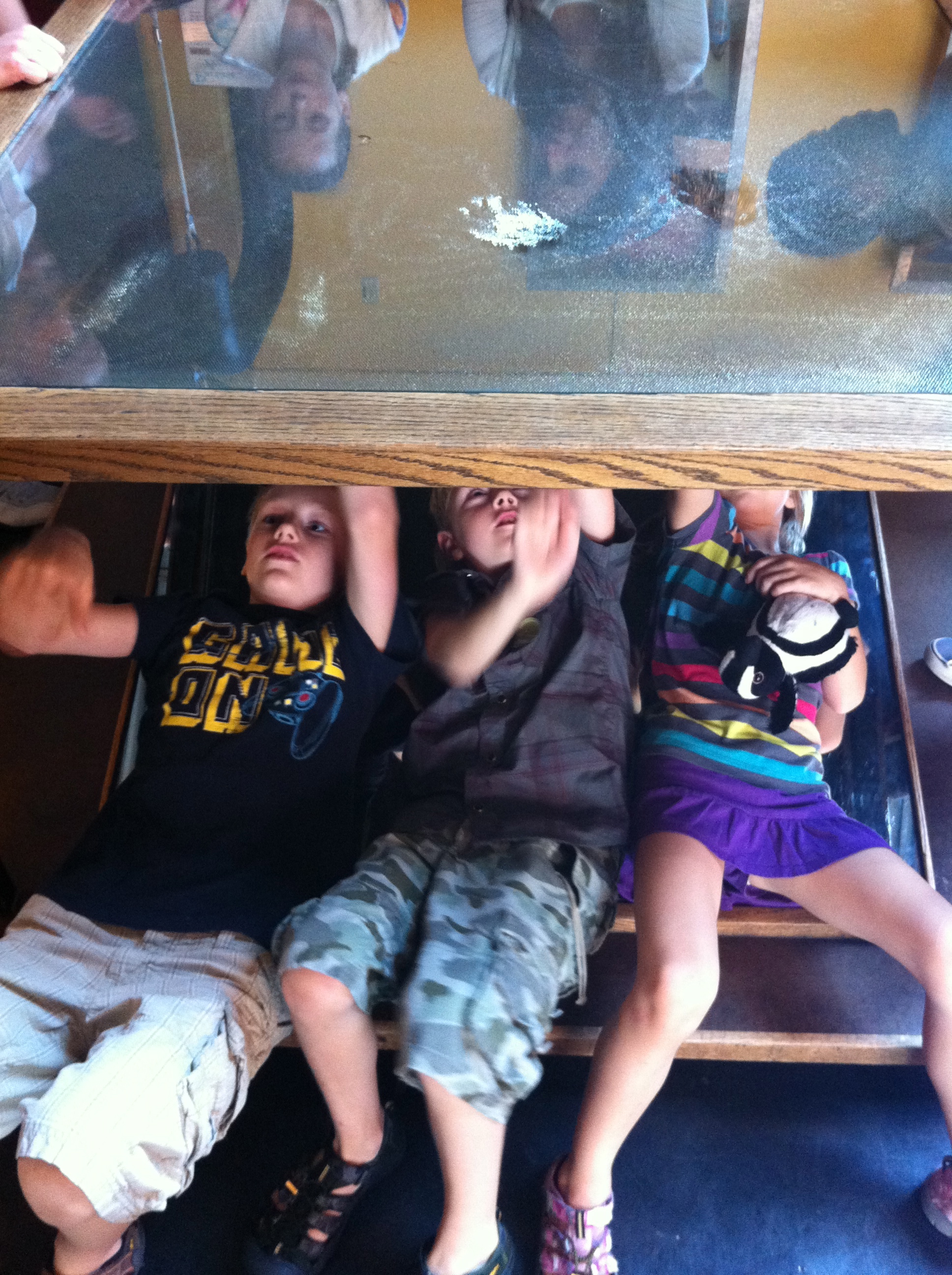 The Exploratorium is the most amazing children's museum we have ever experienced. (Today, they have moved to a brand new location and building. It blows my mind to think this place could get even more amazing, but I am certain it is!) Each installation is beautifully created from both a scientific and artistic perspective. Say you want to learn about how sand dunes are made in the Arabian desert? Or experience a monochromatic room? Or understand perspective tricks of the eye? The installations are built not of typical plastic food and fake construction vests normally found in children's museums, but are solid works of metal and wood, science and art combined, built at the Exploratorium by artists, and truly meant for people of all ages.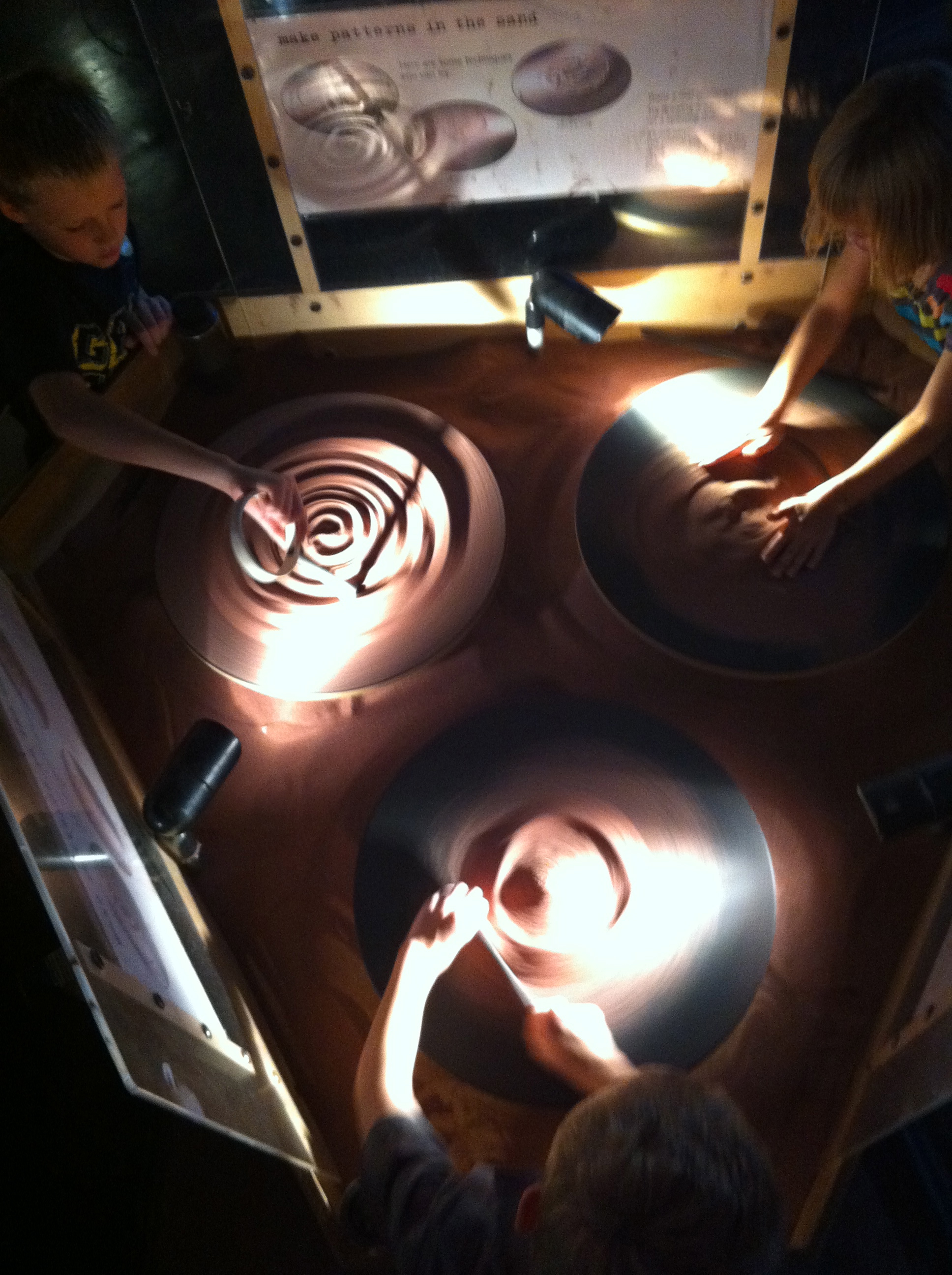 We all hated pulling ourselves away from the Exploratorium but we had a reservation for a ferry to Alcatraz that we could not miss! We walked/ran the 3.7 miles to the pier to meet Josh for our afternoon tour time. By the time we boarded the ferry, the kids and I were overheated and a bit grumpy. Thankfully, the cool breeze from the ferry ride to the island was a welcome relief.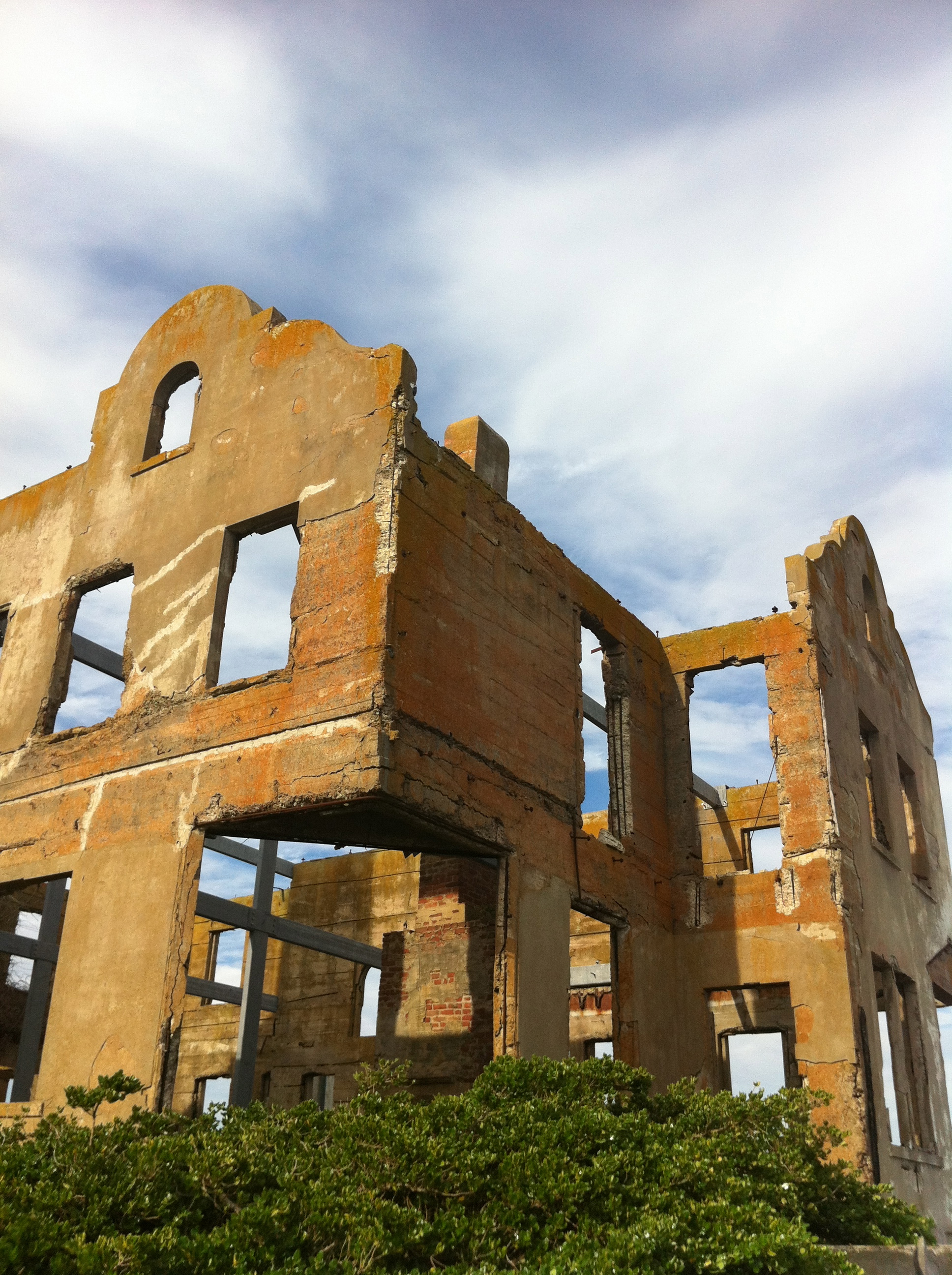 Once at Alcatraz, you are given an audio set with a recorded tour that directs you around the entire island. The tour recording is wonderfully made filled with sounds and backgrounds noises, characters, stories, and interviews. However, it is erie when you remove your headphones and realize you are walking around in near silence with all the other visitors. The only sound being the shuffling of feet.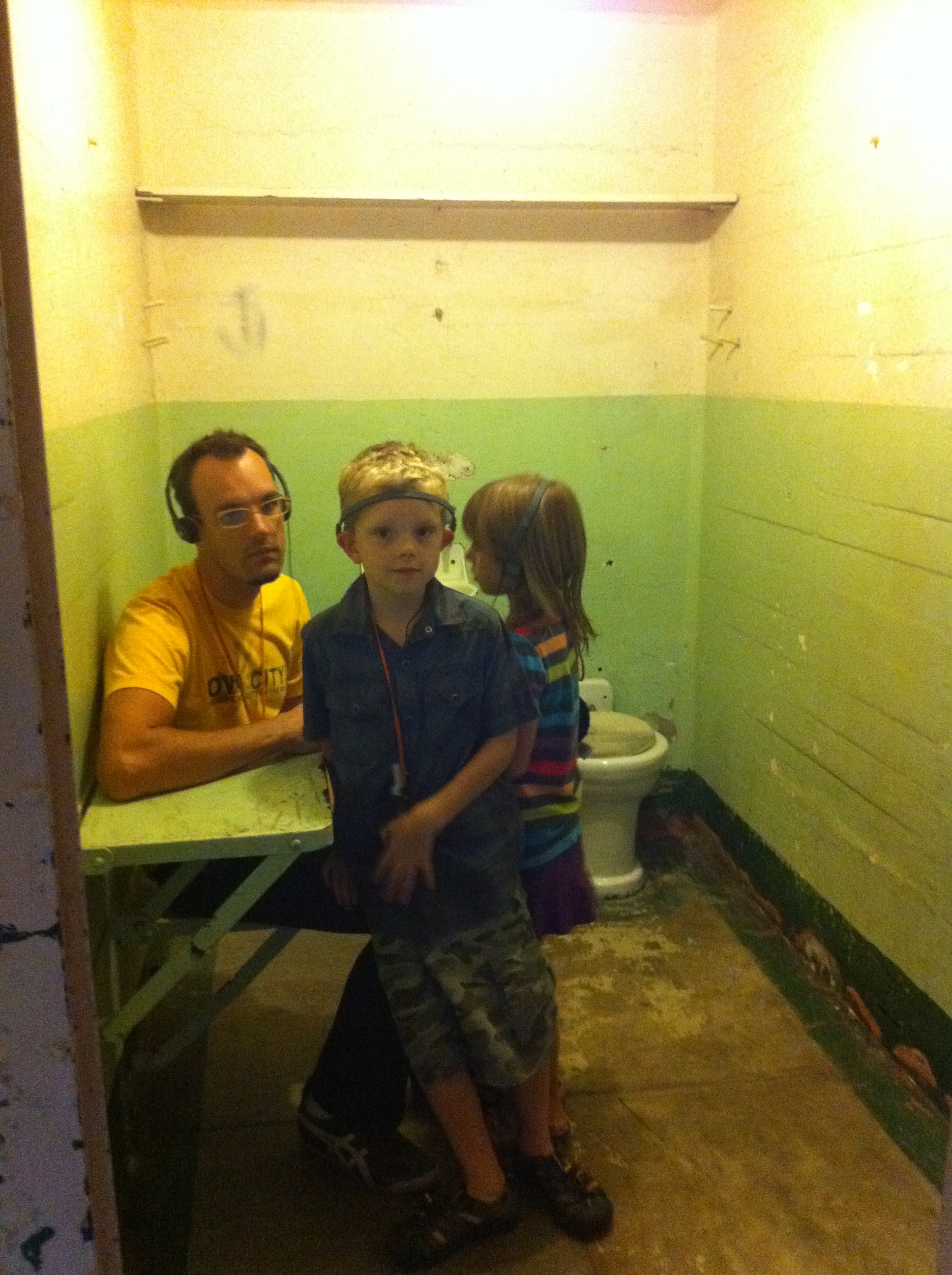 We once again closed down another attraction, and caught the last ferry back. Along the ride, Max spied a pod of dolphins swimming alongside our boat and everyone aboard got to enjoy the experience! What a treat! By the time we bought a mound of crab and walked home, we were all happy to call it an early night! Especially after we realized we had walked around the city for over 8 miles!
I was absolutely loving all the exercise the kids and I were getting in the city. Throughout our entire downtown stay, the intense amount of walking we did was one of my favorite parts. (It was even worth it when attitudes waned!) Sadly, we would not have the same experience once we got to the suburbs.